Construction staff portraits and office portraits for L.T.McGuiness.
L.T.McGuiness are a construction company with offices in both Wellington and Auckland. They have a large staff base of great workers and contacted me to complete some construction staff portraits of their Auckland team of workers.
They were looking for some portraits of their construction staff along with some of the office or managerial staff. To put each different group in context we decided to capture them in their normal work environment.
The construction staff portraits were captured in their current building site in front of the Auckland viaduct. The client wanted to have the company logo out of focus in the background and for other aspects of the building site and crane to be a strong part of the resulting images.
Where possible I shot alternative images of each person, with and without their construction hats. (hat hair, forgotten hats)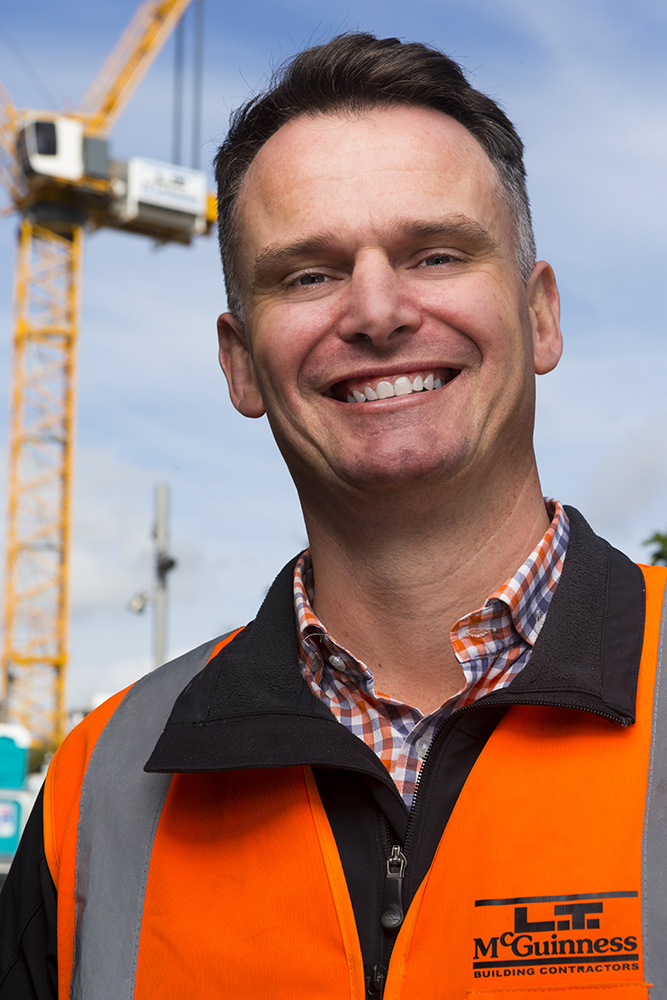 I used portable battery powered studio lights and modifiers to create the most pleasing light for the portraits even though we were on location without access to electrical plugs.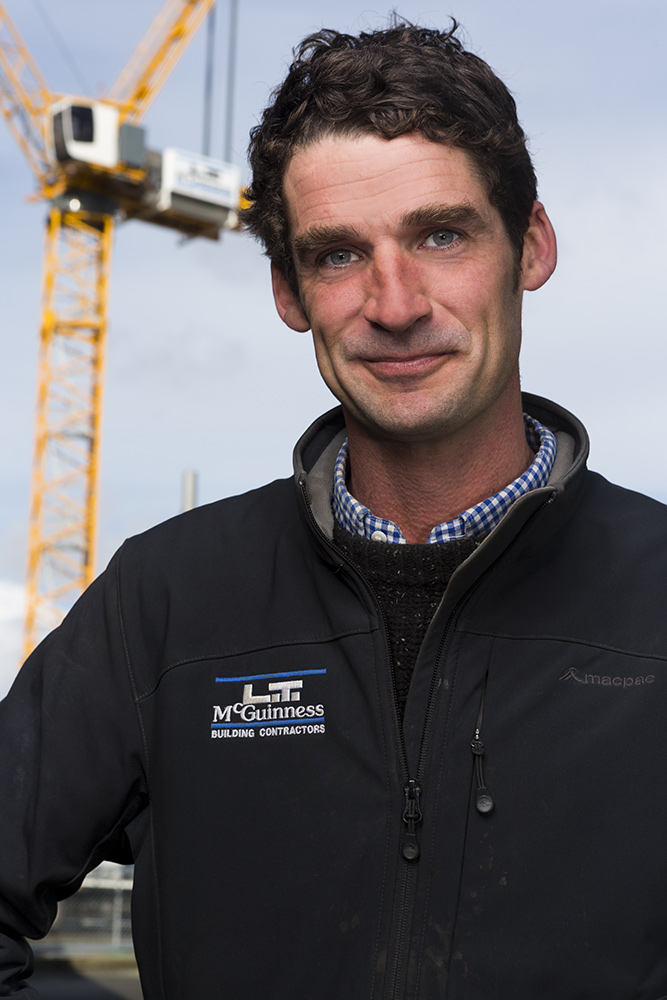 I provided the client with both colour and bw versions of each retouched portrait. This way they have more flexibility, being able to use the portraits in various areas of their marketing.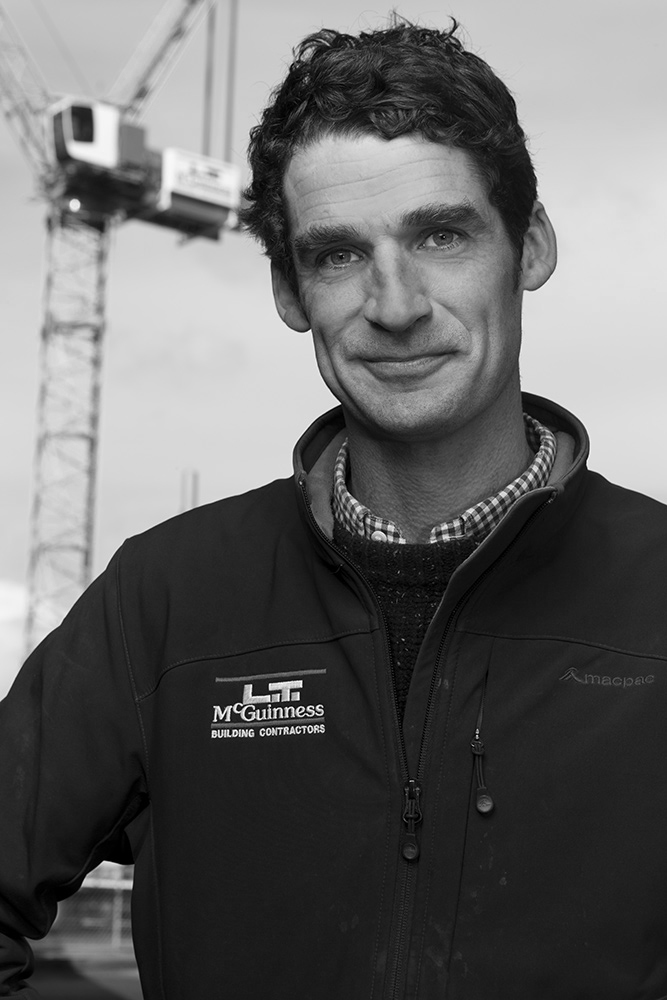 I changed the background for some of the construction staff portraits so they weren't all exactly the same. This will ensure they work well when used in the staff page on the website and similar areas.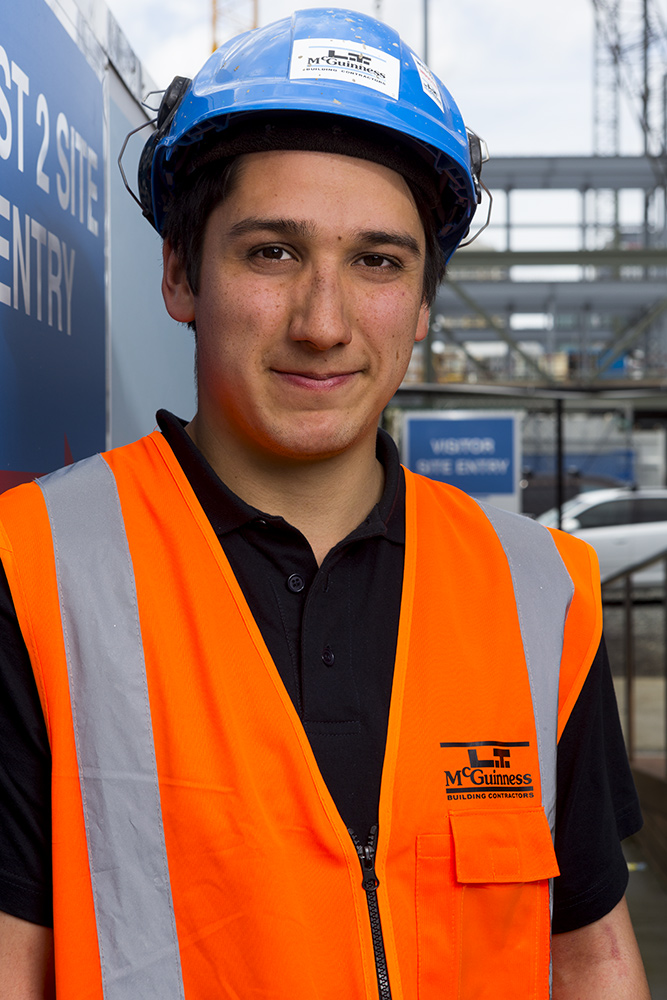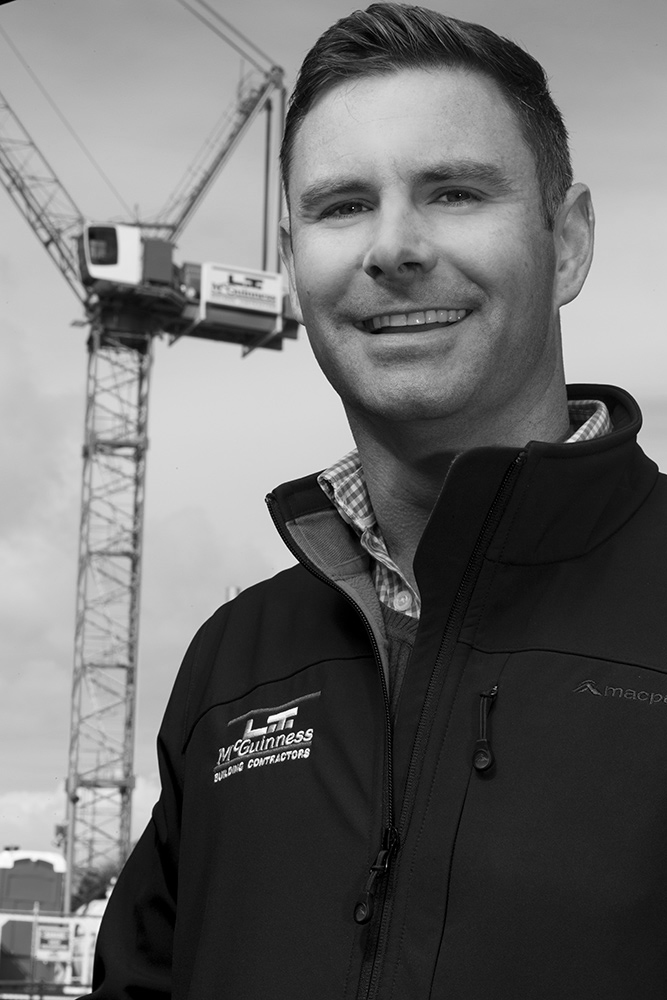 Office staff portraits
After completing the construction staff portraits we went inside and took a couple of staff portraits of the office staff. Again we photographed them in front of the company logo and in the office to put them in context.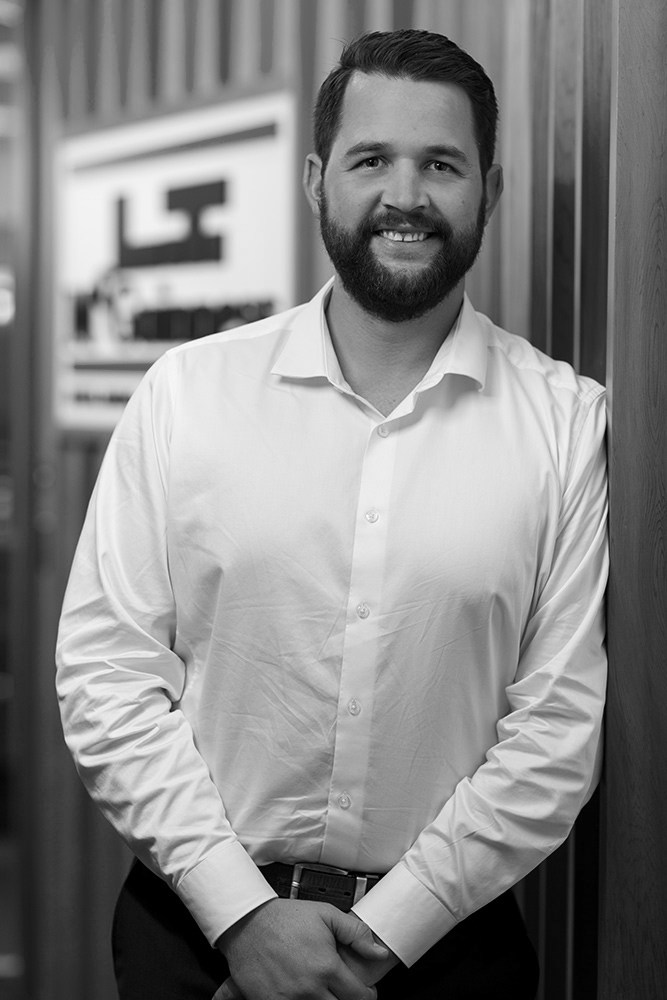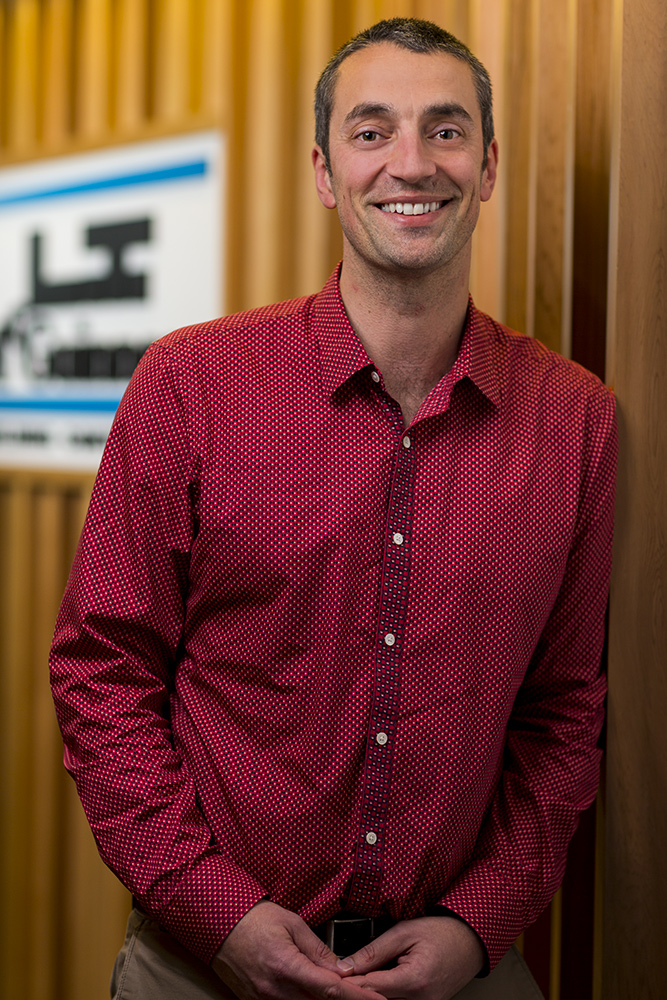 Using the lights on both indoors and outdoors portraits makes sure the portraits have a consistent feel and work well together. The client was really happy with the results of the constructions staff portraits. We are looking at completing some more portraits of their staff in Wellington some time soon.
Further information and help on construction staff portraits:
If you would like further information about my portraits I have an information page on corporate portraits which applies to other kinds of staff portraits also.
Also there are other blog posts you can read about other portrait projects I have completed for businesses and individuals.
If you have any questions at all about my portrait services feel free to get in touch , I would love to help you out.