A couple of images from a food photography shoot yesterday which I am currently editing. I always enjoy food photography. I love to use light to show the texture and bring out the colour of each dish. To make the images pop and really captivate the viewer. To make them see the food in all its colour. You obviously can not smell a food photograph so I try to use the colours to give a sense of smell in a way. Adding light in the right place and of the correct light quality allow me to do this as in the dish below.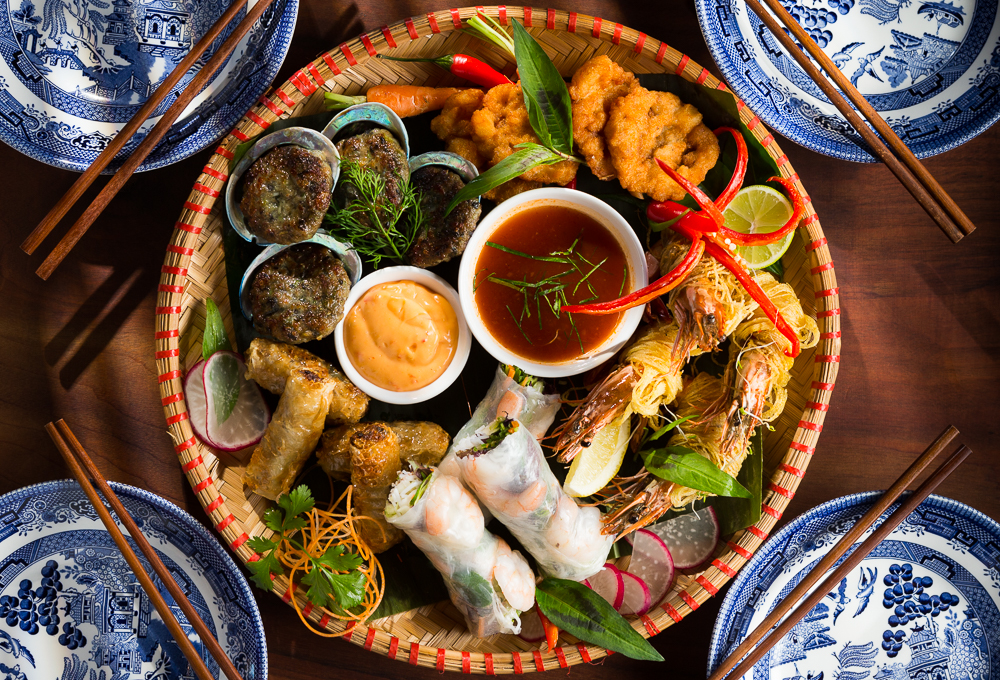 Sometimes a simple shot is not really all that simple in food photography. The shot below is one of my favorites from this food photography shoot. I like for its graphic simplicity. The visual lines created by the chopsticks and the straws on the drink. Also the beams of light coming through the window make up a large part of this images success. But there actually was no window close to this image and those light beams actually are there from one of my lighting modifiers. All light in all of these images actually is put there by myself using my lights, the shutter speed is set so high that natural light is all knocked out and these images are purley created from light I have placed over the dishes giving me complete control on the resulting images.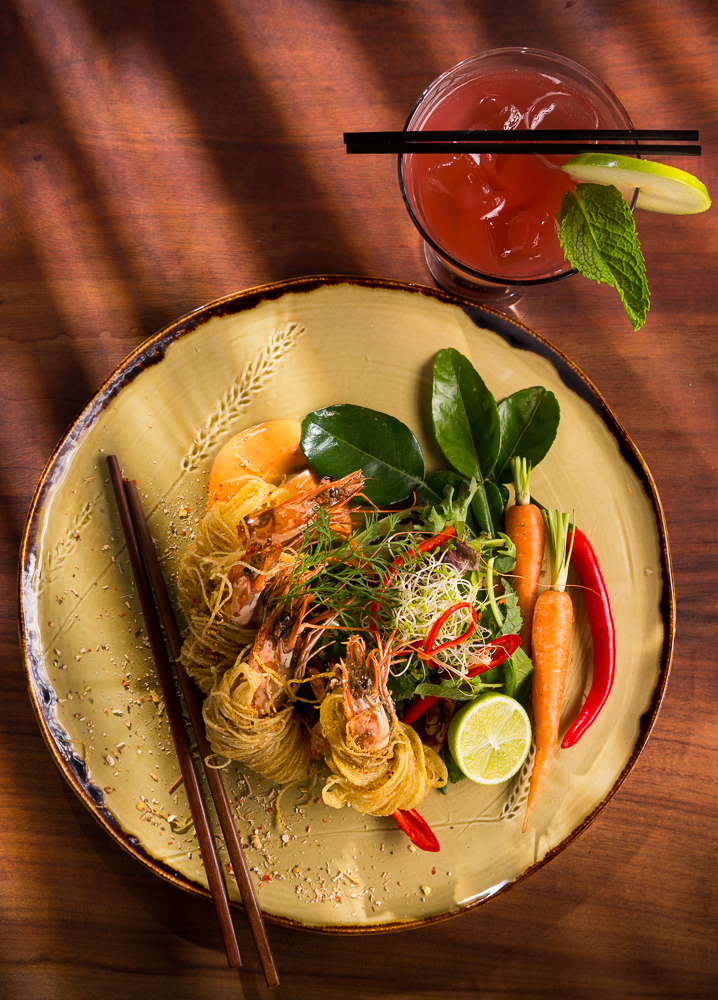 Saigon Cafe and Restaurant were great to work with on this food photography shoot as they had a a lot of available props on hand. The props all had great texture and colour which were further enhanced in the images using lighting.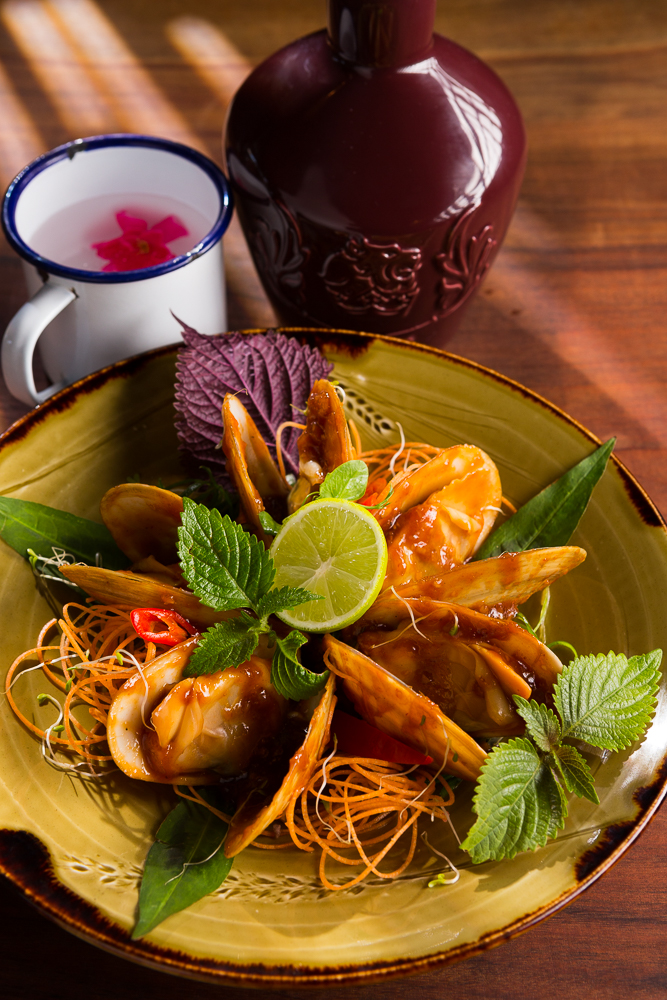 Just don't tell my Mum that I stood on the table for most of the food photography shoot…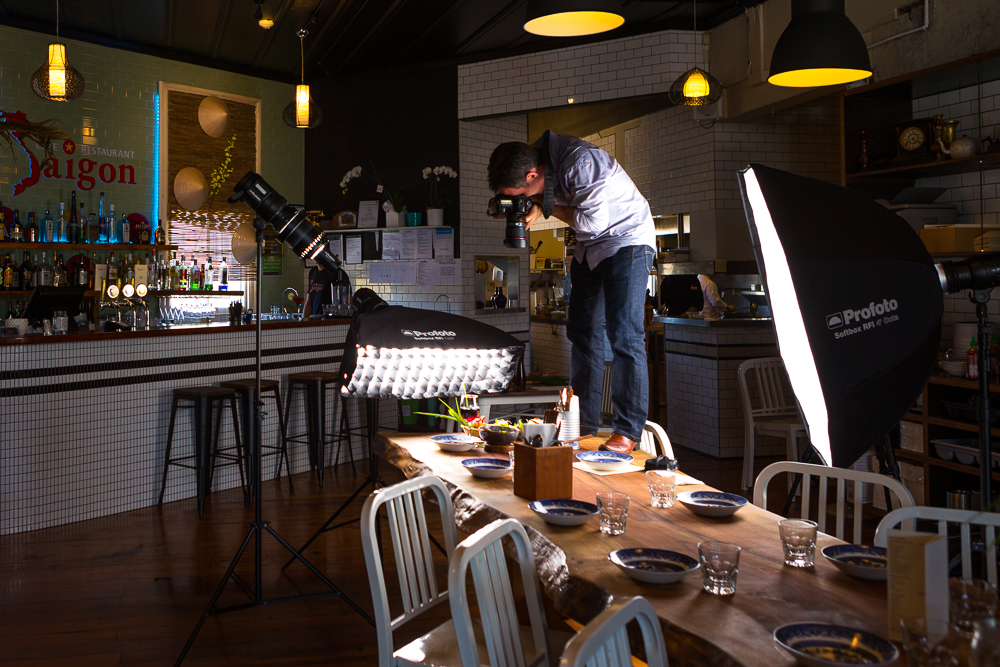 To view other blog posts about food photography work I have completed have a look at these:
And for more information on my food photography services have a read of my services page all about it here.
If you have any questions about my food photography please get in touch through my contact page, Id love to help.