On Location portrait shoot for Michael Franklin Senior
I was recently commissioned to shoot a location portrait for Michael Franklin Senior. This is a selection of the 120 images I shot on the day at his house in West Auckland.
Michaels family had asked him to get some images taken of himself after his wife of 60+ years had passed away. The family realised they didn't really have many images of her. He decided to keep them happy and have a good time all in the one hit. Michael is 82 years old yet still regularly gets in the ring to box. He is also active in helping settle refugees into New Zealand.
His dog Bella even slipped into a few images and it was great to see the connection between them both. I had a great time photographing Michael and Bella. We had a lot if fun taking some images with my portable studio lighting and backdrop in his garage, after which we took the lights outside since we finally had some good weather and his backyard wasn't a bad backdrop at all.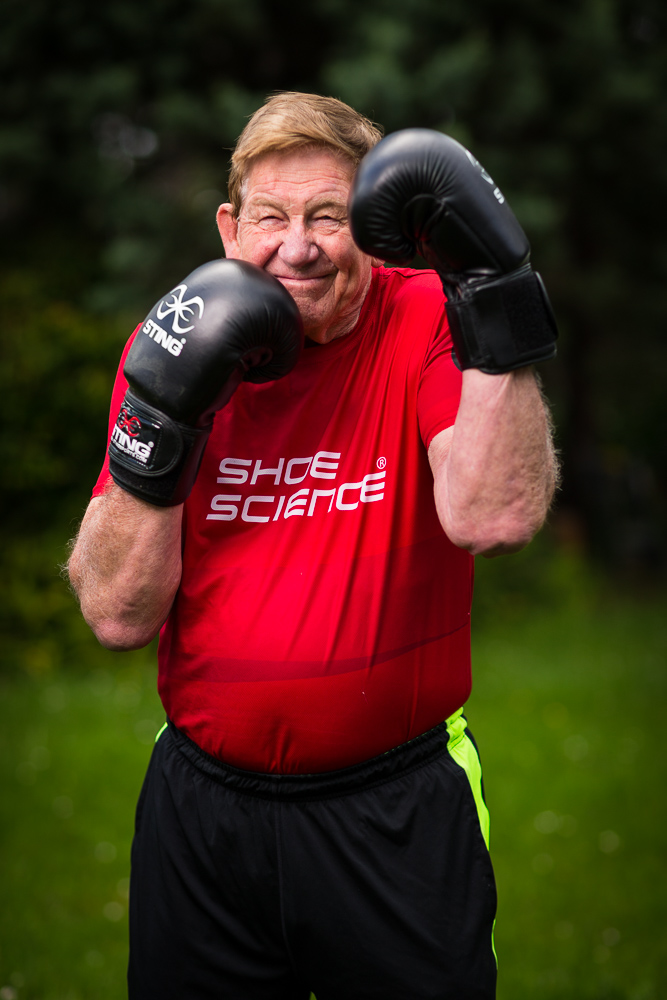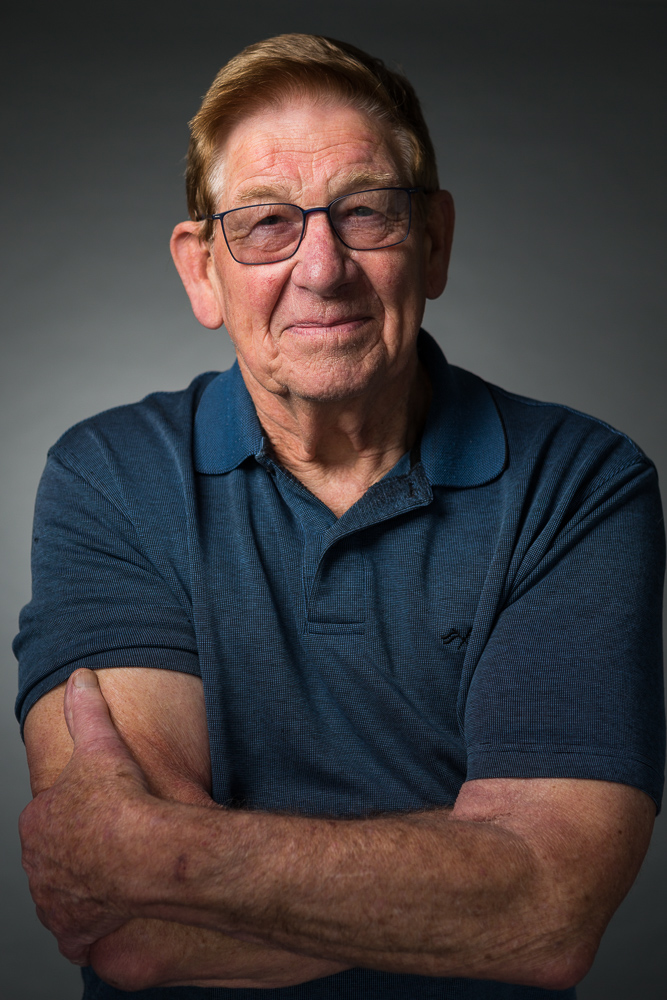 We used the open paddock area at the back of Michaels property so we took a few images there. I used a large soft-box which is a lighting modifier to tame the harsh sun. I then under exposed the landscape slightly using the lights to make sure the light on Michael was spot on. This makes Michael pop from the background slightly and gives the image more dimension.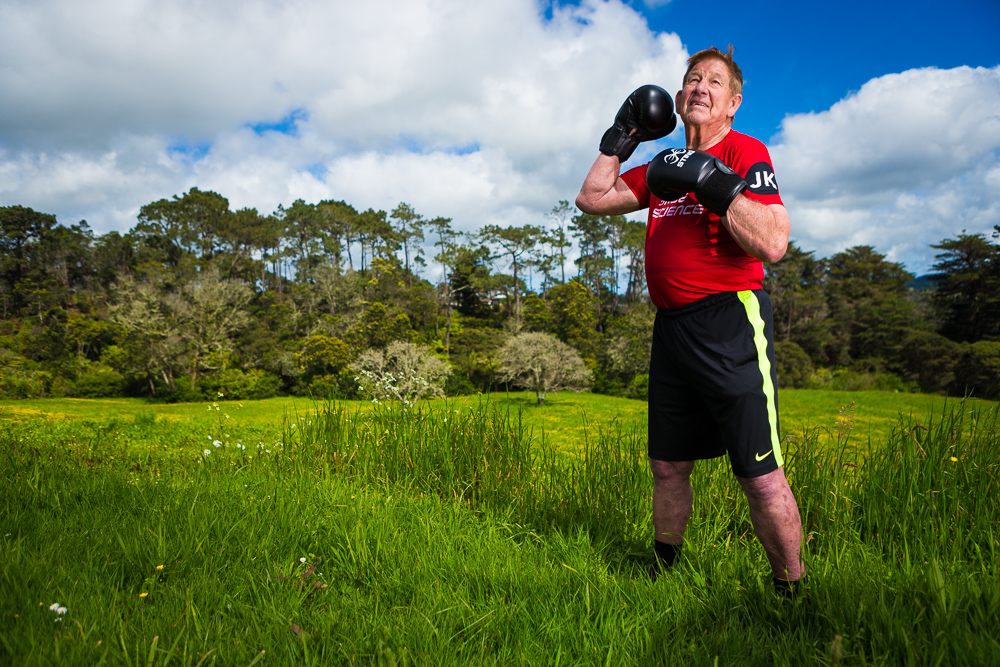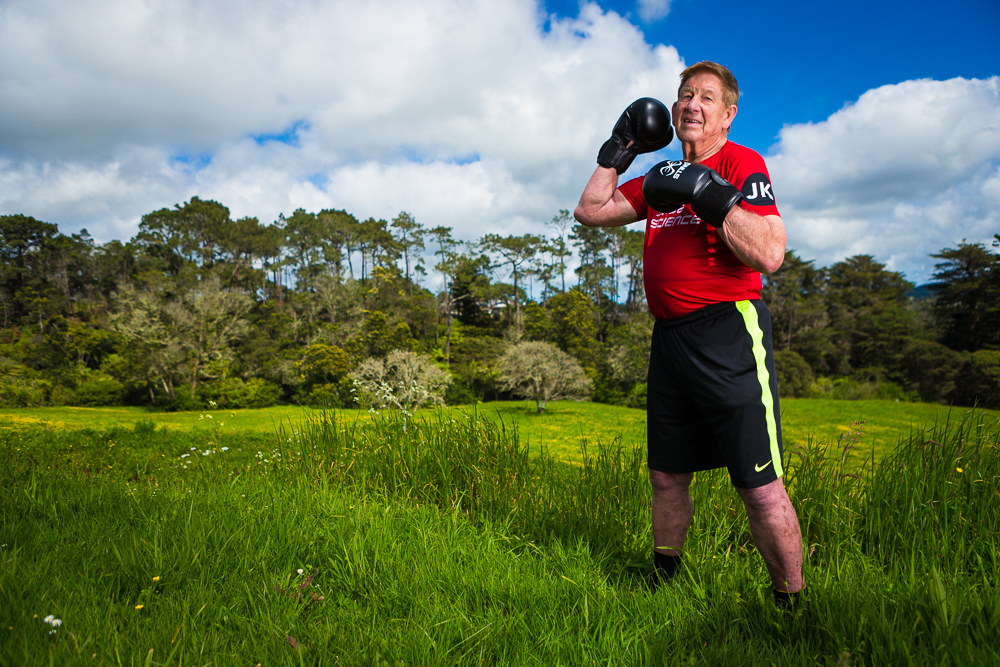 Studio portraits in the garage
I set up my mobile on location portrait studio in Michaels garage so we could take some more traditional studio portraits of Michael and his dog Bella. Bella probably wasn't to fussed on the whole thing but was happy to get a few extra cuddles.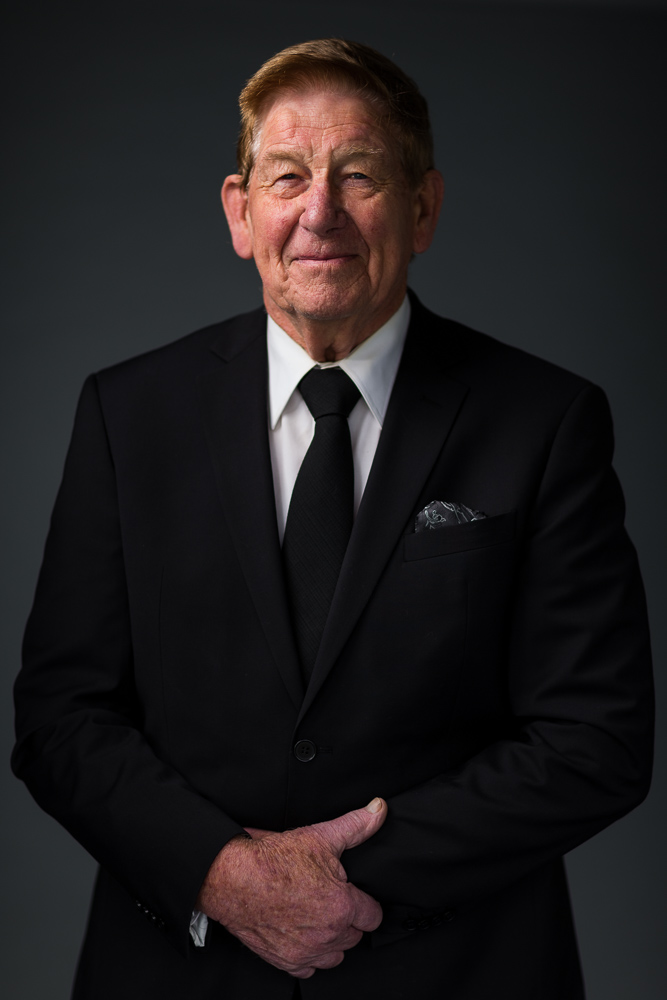 I used a large background roll so we could eliminate any clutter and draw focus in on Micahel, the chair and Bella his dog.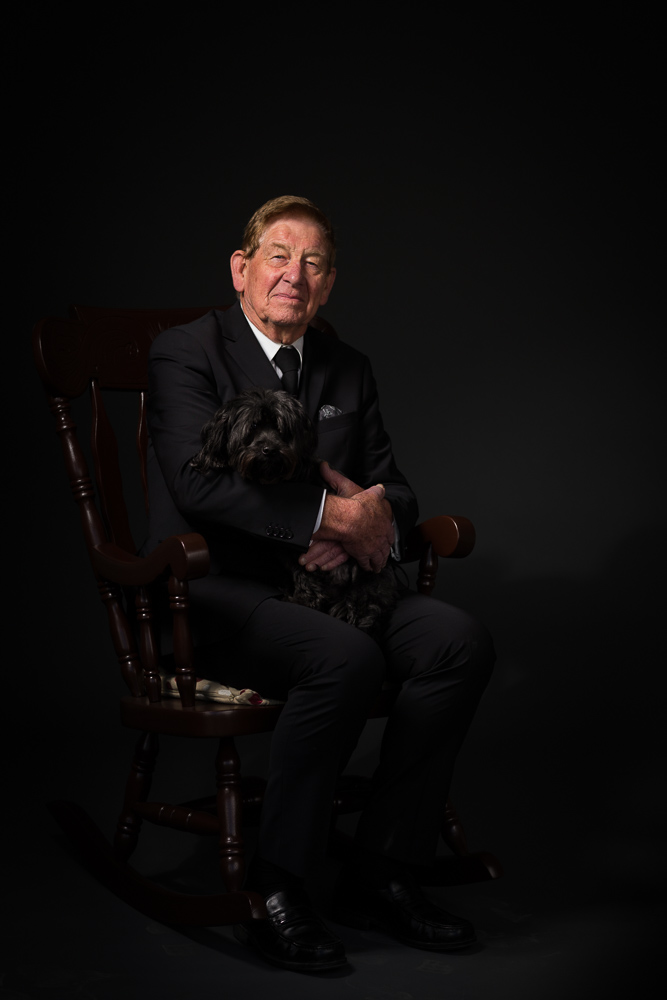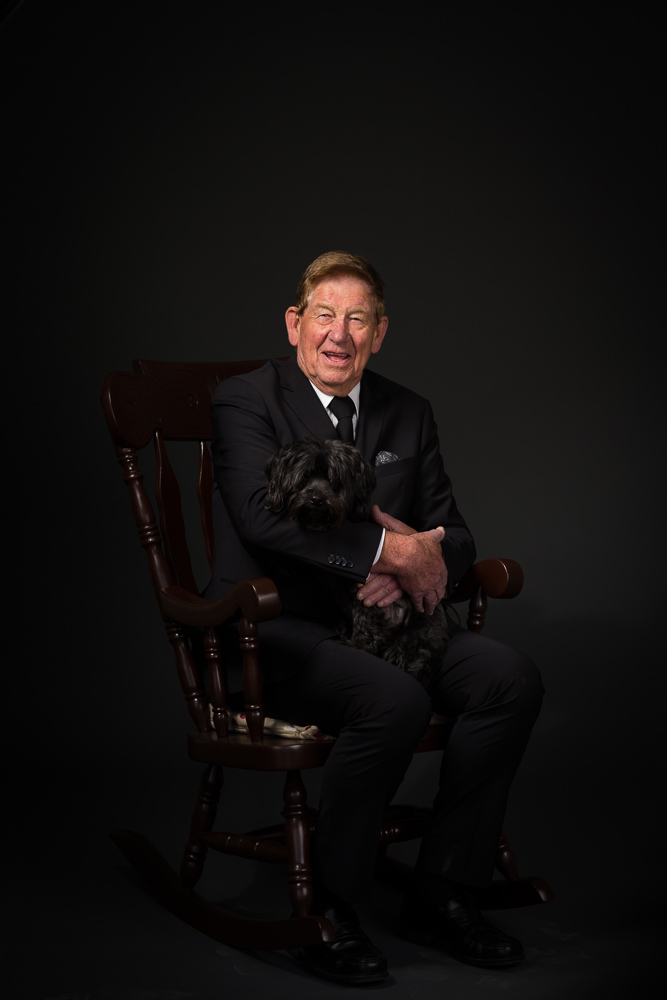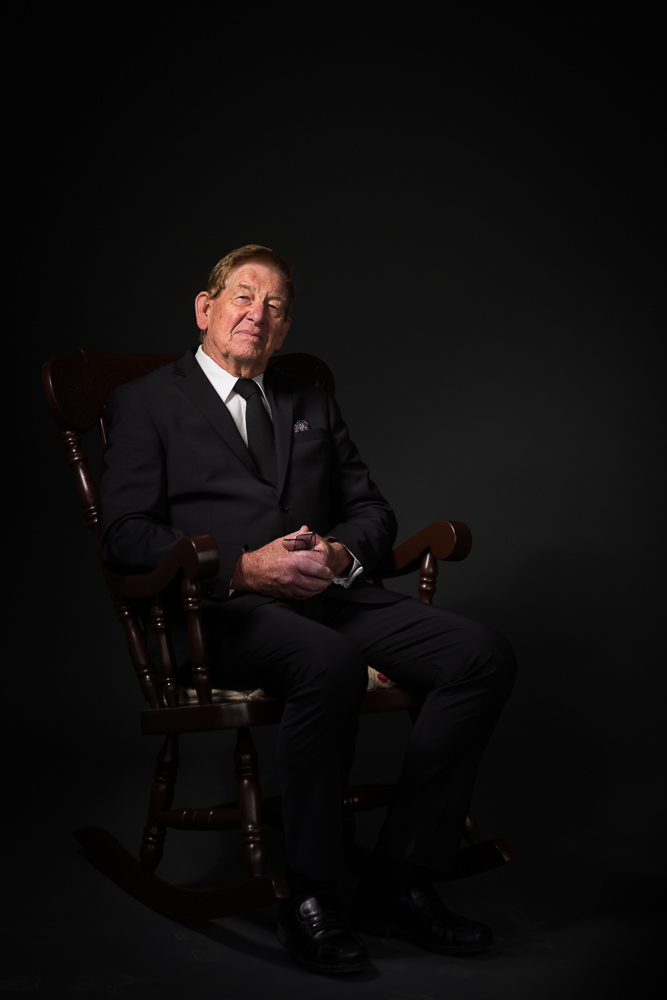 I really had a good time photographing Michael. He was a very enthusiastic subject and willing to give anything a go. Get in touch with Adam to discuss your needs if you are looking for a location portrait.