A Tongariro Crossing photography adventure
Sometimes you just need a bit of nature and a break away from city life. I recently took a Friday off and traveled down to walk the Tongariro Crossing. The aim was to photograph Mount Ngauruhoe and Mount Ruapehu from the summit of Mount Tongariro at sunrise.
It was a great adventure which started with sleeping in my car. This was so I could start the walk up the Tongariro crossing at 3am and get in position for sunrise. At this time of year this was just before 7am.
On waking (after 3hours sleep) the sky was clear with no moon so the stars walking up the Tongariro crossing through South crater were absolutely amazing. This may turn into another visit to capture an image of this in the future. A flat expansive crater of nothing with the shadow of Ngauruhoe against the star filled night sky, too good.
I made really good time and arrived with around 30mins spare to setup the angle from the top of Mount Tongariro
Heres a selection of images I took that morning, it was a perfectly clear morning which was great in some respects but I will definitely be making another attempt at it and hoping for a little cloud or low fog to add to the images next time for something different and hopefully a little snow on Ngauruhoe also.
Click on the images to view them larger and see all the detail.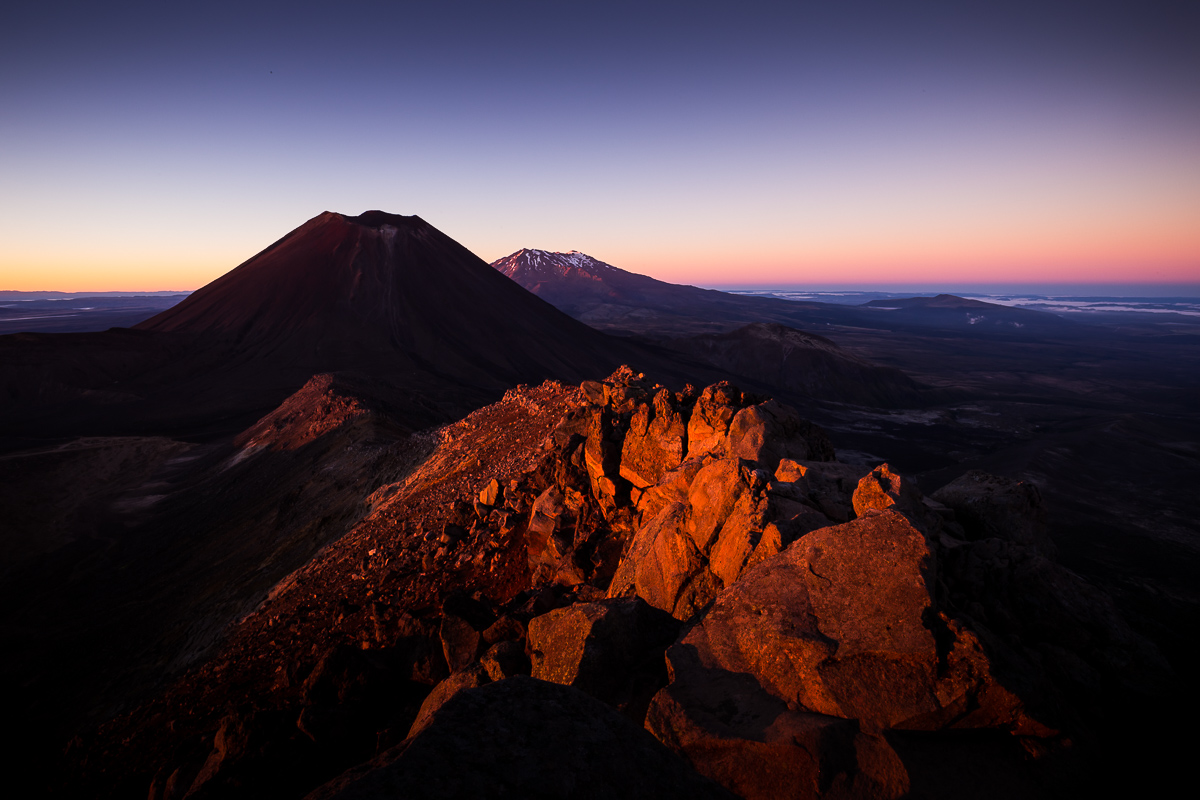 Just on sunrise with the tops of the three Mountains lit up. Mt Tongariro in the foreground, then Ngauruhoe with Ruapehu behind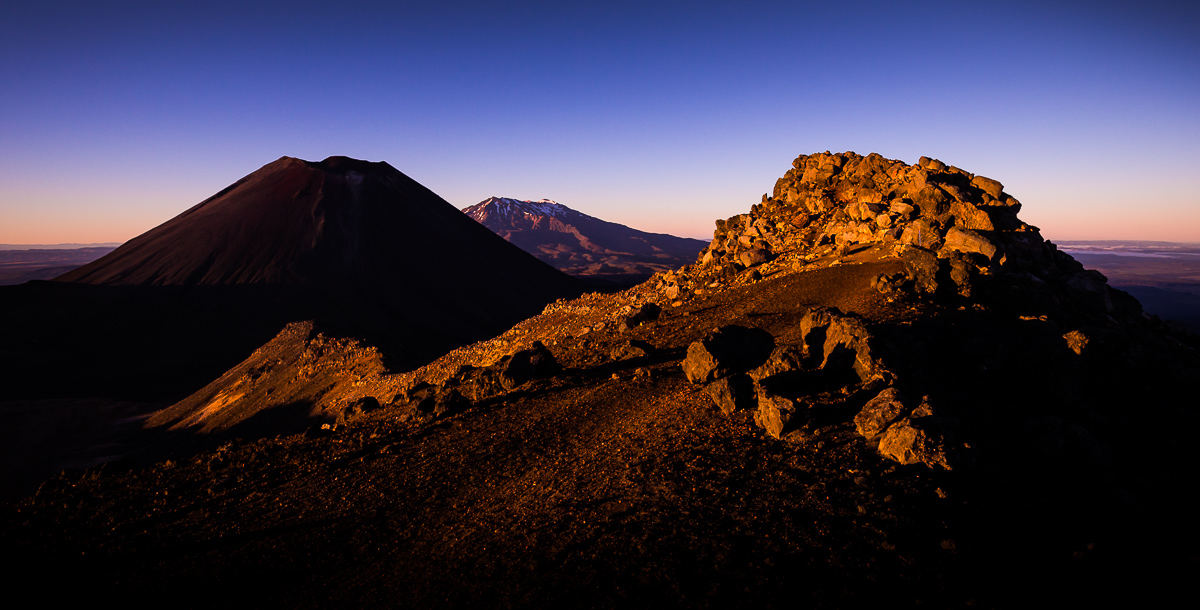 From left: Mountains Ngauruhoe, Ruapehu, and Tongariro.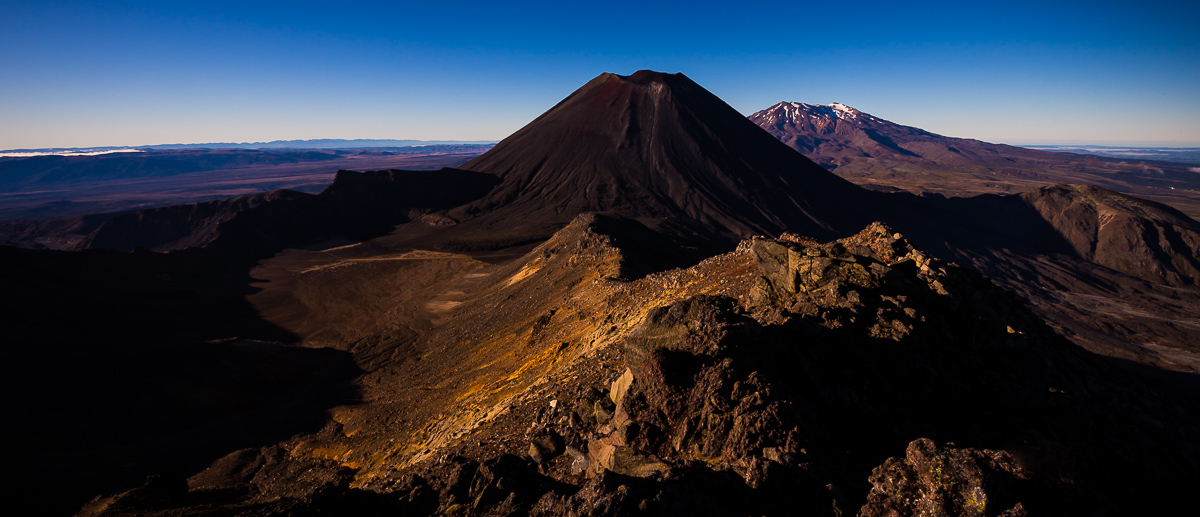 South crater to the bottom left of the image

The four mountains: Ngauruhoe, Ruapehu, Tongariro, and Taranaki (Egmont) in the far distance on the right.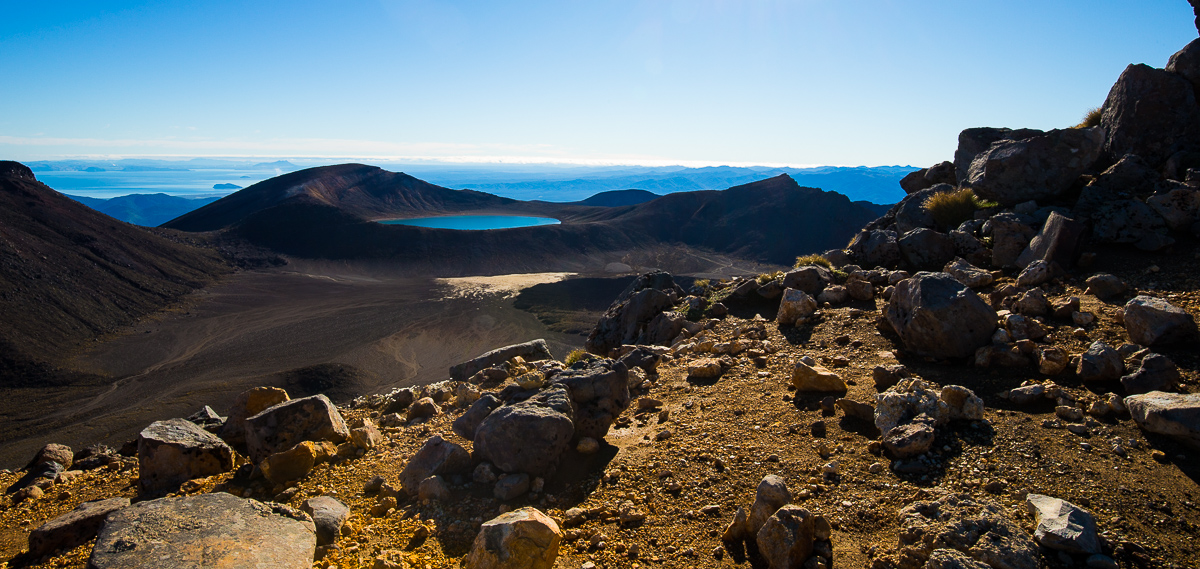 Blue Lake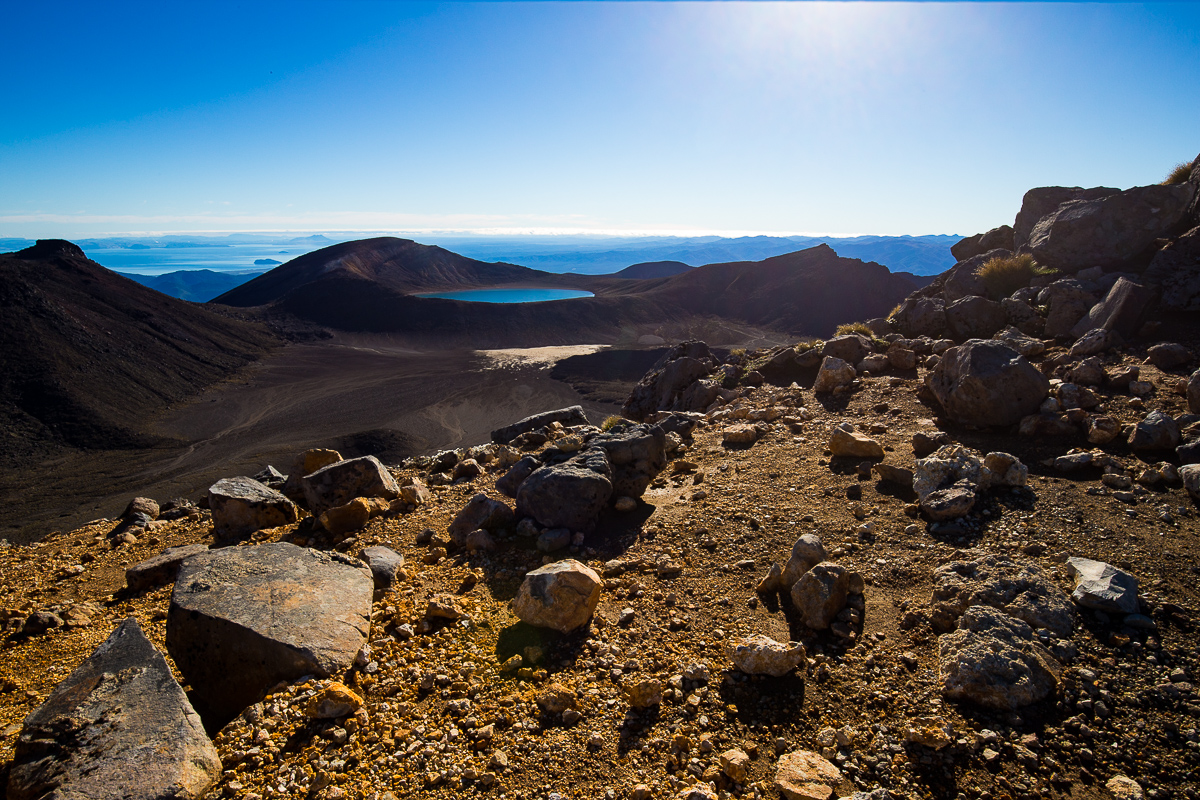 Blue Lake2
Walkers exploring the Tongariro crossing.
Tongariro Crossing selfie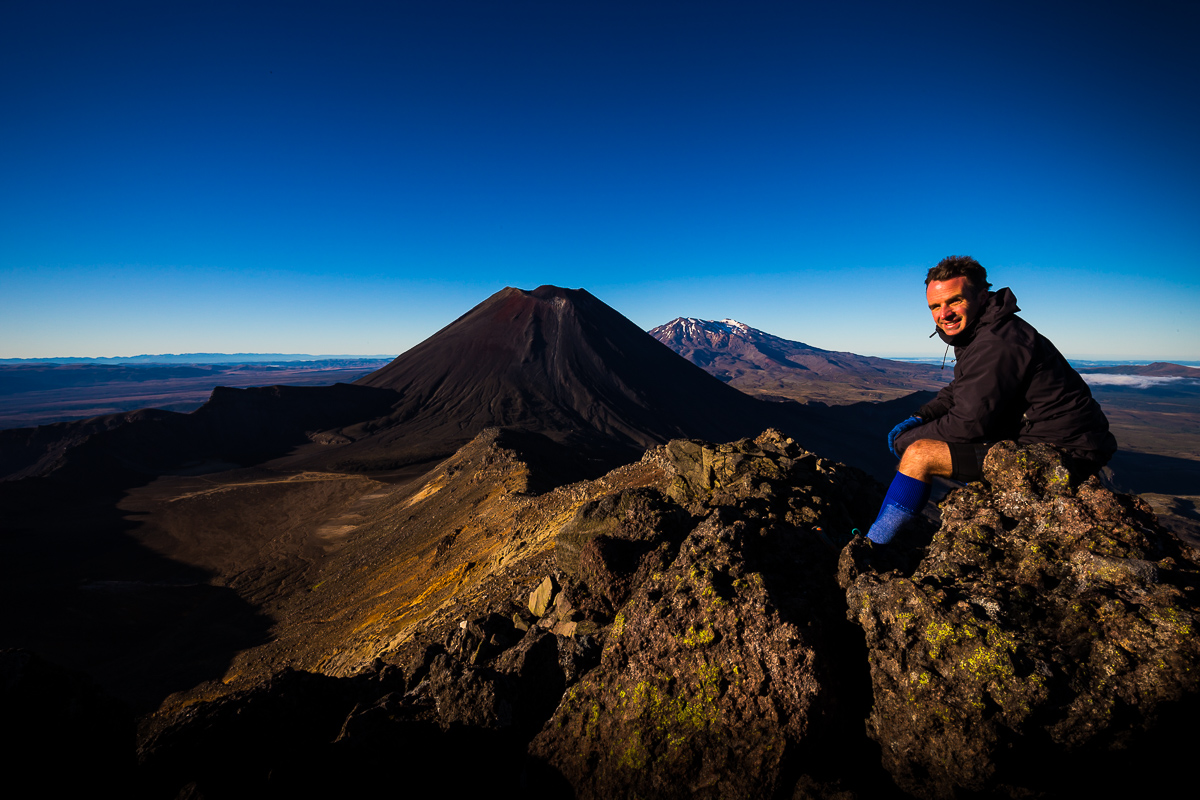 And a quick selfie on top before starting the walk down, what an awesome way to start the day.