Restaurant photography rebranding shoot
Some images from a recent restaurant photography shoot for Praram Thai restaurant. Praram where in the process of rebranding the restaurant through an advertising agency. The agency called me in to help with the restaurant photography to make sure they had some really good punchy images to spearhead their marketing.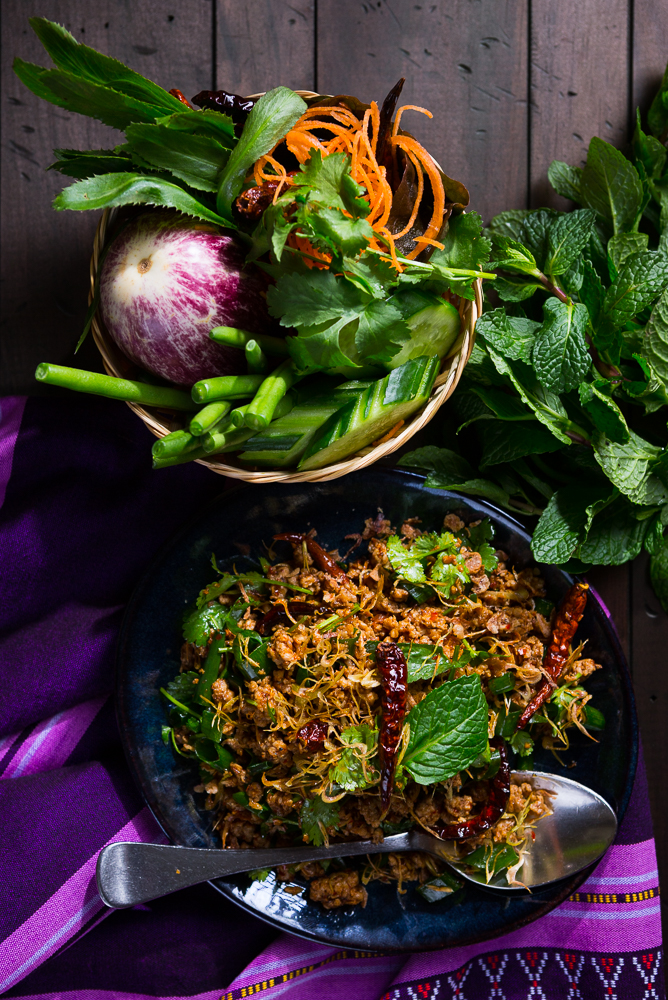 We set up for our day of photography in the dining area of the restaurant with some wooden backgrounds I made specifically for the shoot. One background had a dark recycled look. I created this by making marks and dents in the wood and then adding the stain over the top. Its the background of the images below.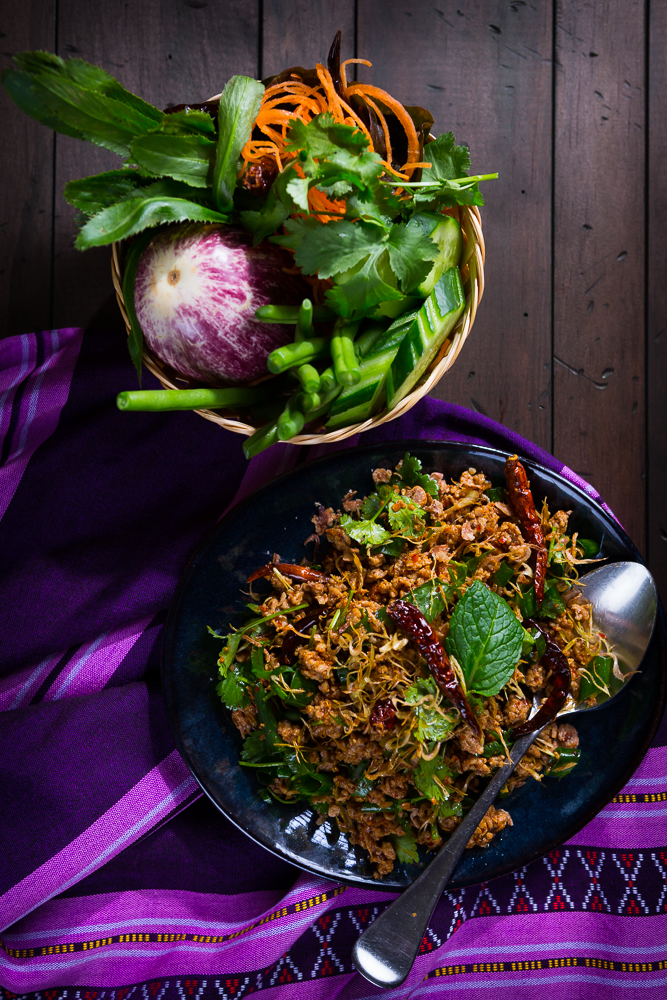 The purple of the fabric popped so well from the lighting I introduced. The colour contrasted well with the greens making the images really work.
The image above was one of my favourites from the shoot. I created a shaft of light coming in from the top left. This enabled me to bring out the textures in the noodles and created some great shadows framing the three dishes.
White cracked paint background
The other background I created for the shoot had a white crackled paint effect which I had never done before. Its a cool effect and was great for the food from the Northern areas of Thailand.
Both backgrounds fitted the shoot perfectly but I think the dark background was my favourite. It allowed me to use lighting to make the colours and textures of the food pop in the images. Although the cracked background is pretty cool, adding a lot of texture to the images.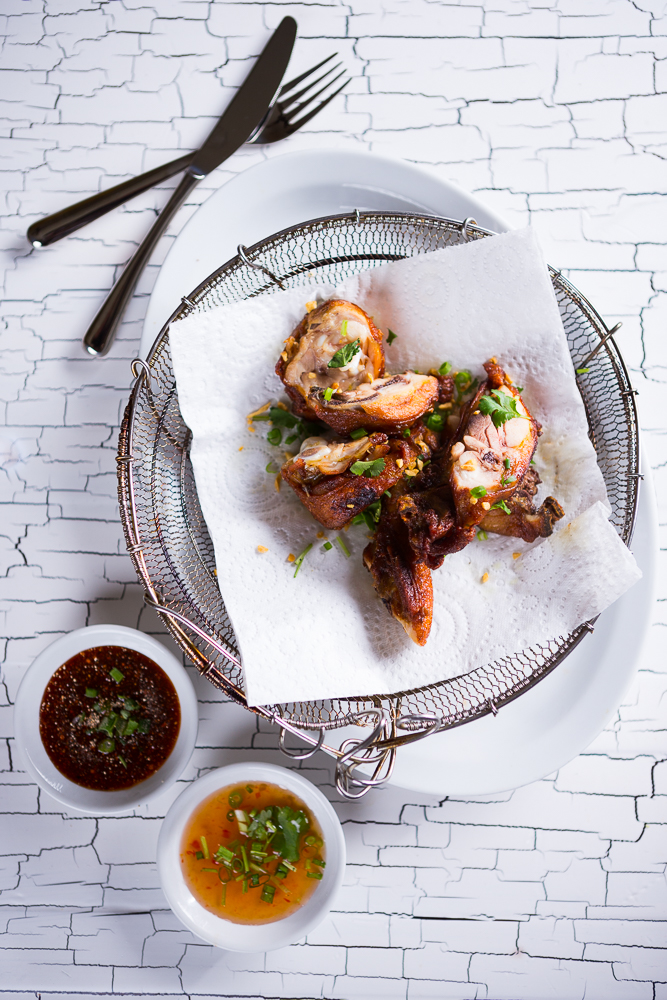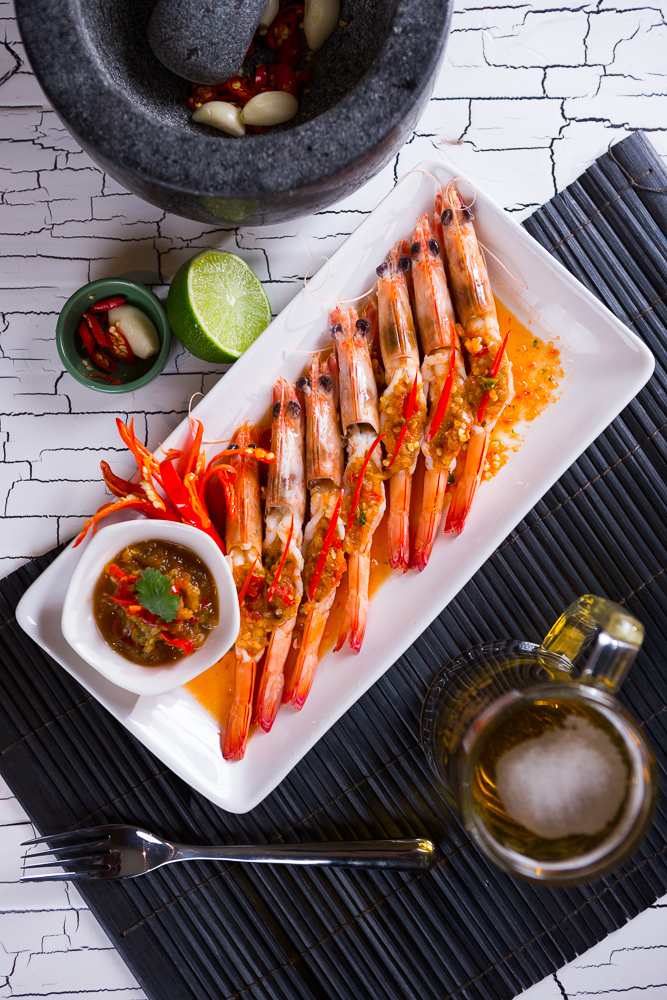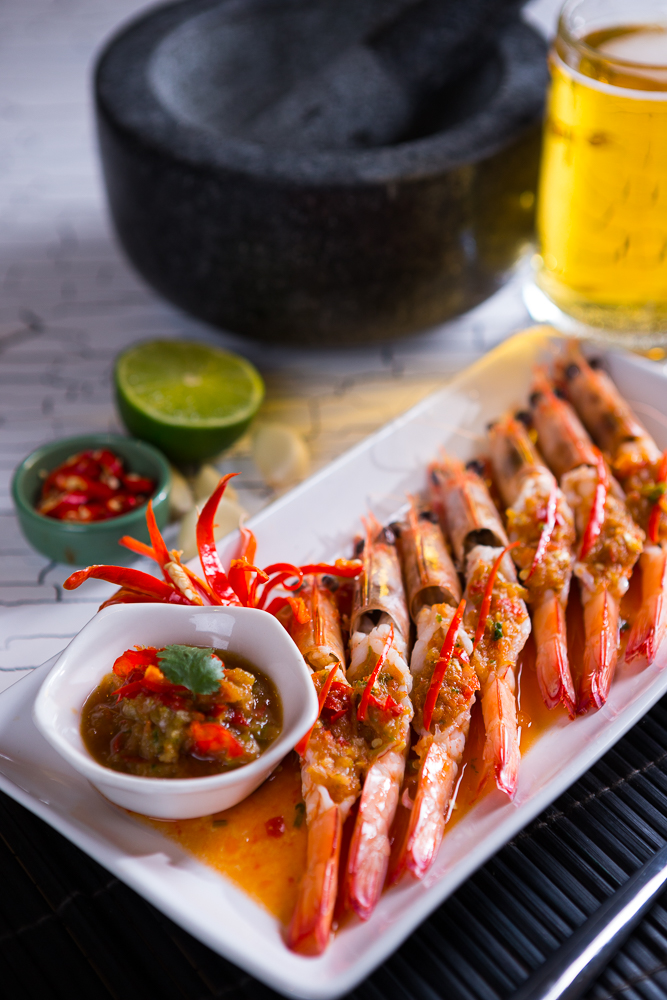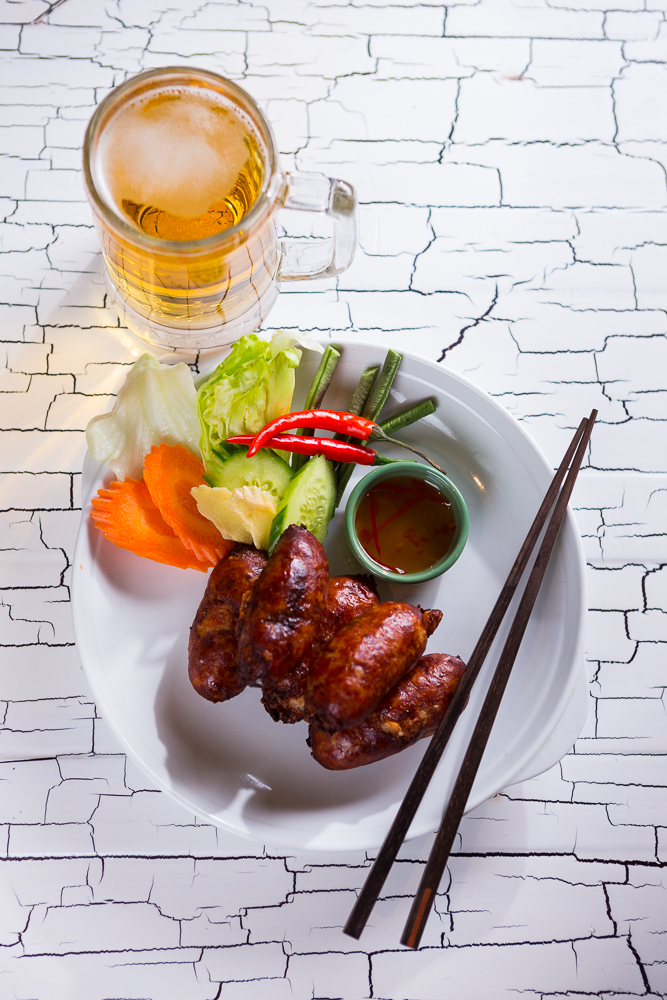 Further information on my restaurant photography: