A lawyers corporate portrait shoot in the Vero building
I was recently contacted by a lawyer setting up her business to complete a corporate portrait for her marketing. We captured a good selection of images in different locations throughout the Vero building where she was setting up office. The images were to be used on her business website, social media areas such as LinkedIn, and other area of marketing such as business cards, emails etc. The office has an amazing view out to Rangitoto over the Auckland harbour which the client wanted to utilise in the images.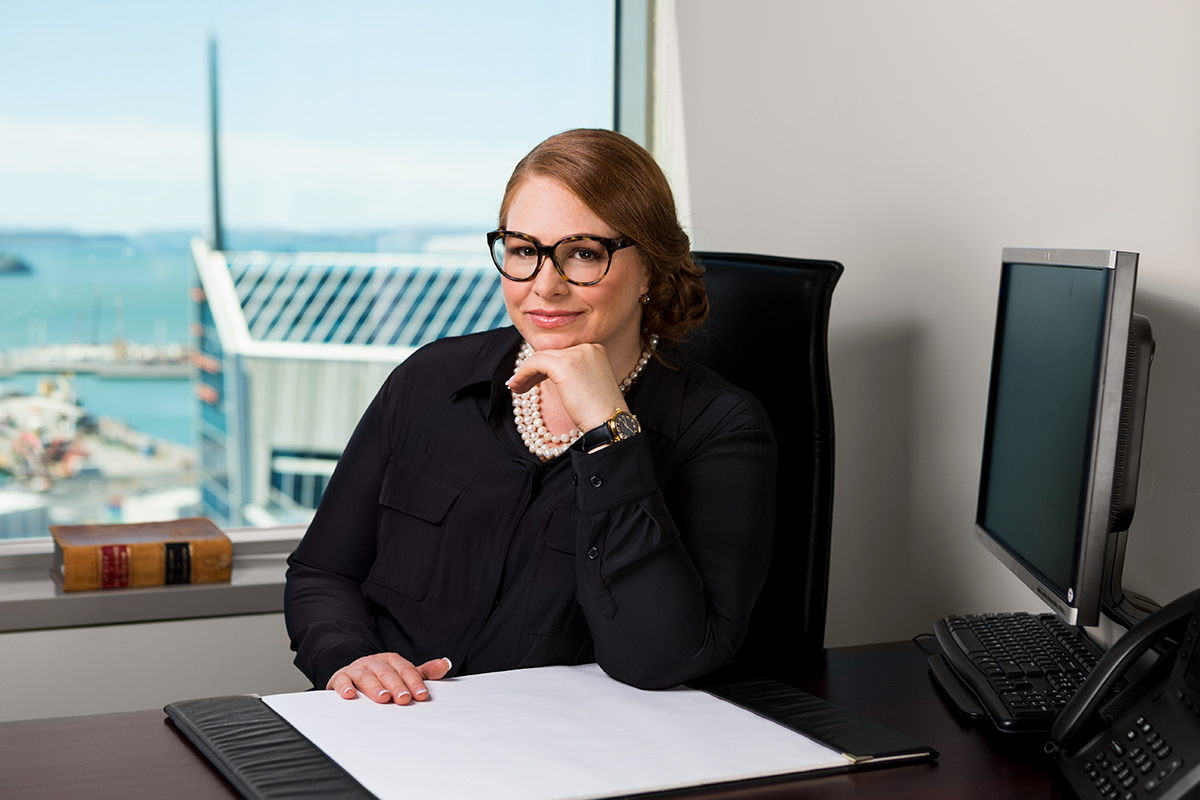 Using a hair and makeup artist for your corporate portrait shoot
We used a hair and makeup artist before the shoot. I totally recommend booking in with one before your corporate portrait. It gives someone else the responsibility of ensuring you are looking your absolute best for the shoot. If you let the hair and makeup artist know the style or feel you are aiming for with your portraits they can help you achieve that before the camera even starts clicking.
Full length corporate portraits
Full length portraits can be hard to achieve unless you are a catwalk model which unfortunetley most of us aren't. Heres an example of a full length portrait we shot in the foyer area of the office floor. To make it a little easier I decided to shoot the portrait with veronica walking in through the door of the foyer area. It creates a more natural or realistic looking portrait compared to just standing alone in front of the camera. Due to having props such as the handbag and objects to interact with such as the door, most people find it a lot easier to relax in front of the camera. The result is a much more pleasing portrait.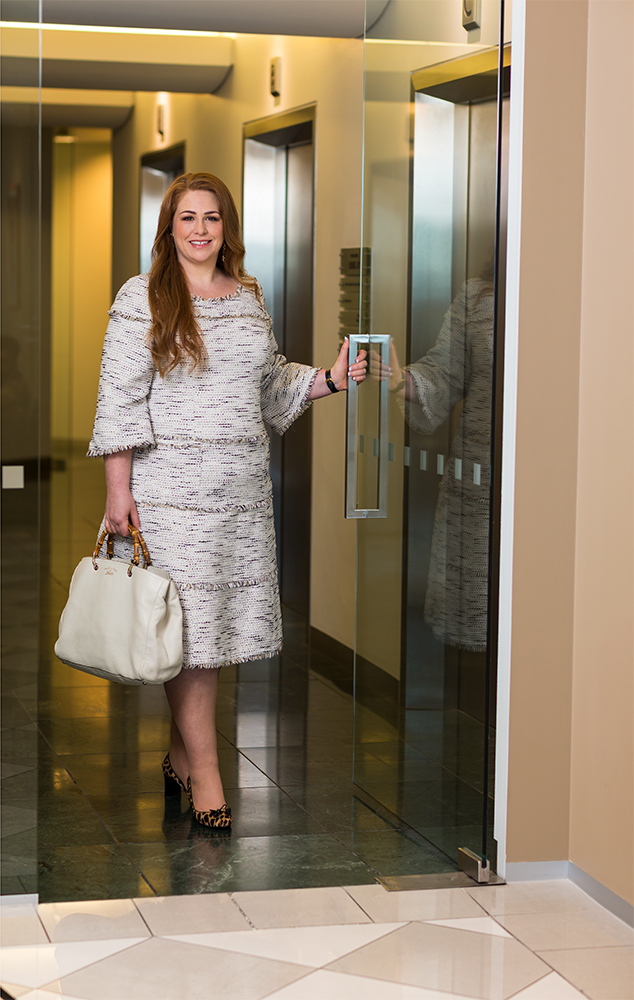 What a background!
The office window had a fantastic view of Auckland harbour and the iconic Rangitito Island. The client loved this portrait using the background and the book prop which was an important item to her.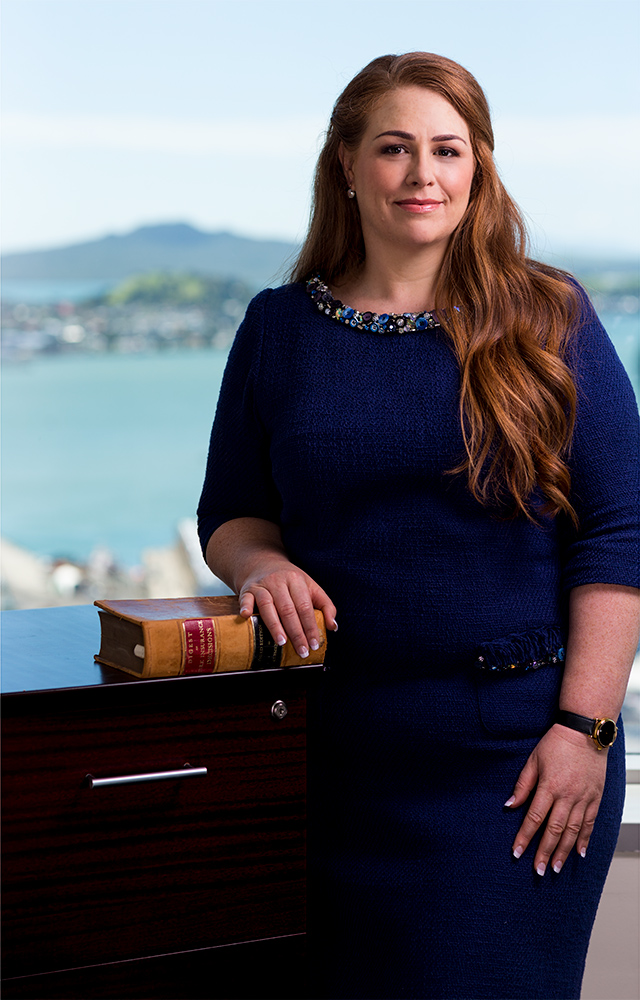 A change of outfit?
A common question I get from people booking their corporate portraits is should they bring a change of clothes? Yes please do. It's a great idea. It makes sense to try a couple of different looks while you have a photographer setup to complete your portrait. A change of shirt or jacket can gain a very different look in the portrait. You can then use these in different areas of your marketing. As you can see from these images we had a few outfit changes on this shoot. This was great and enabled me to provide a variety of different images to the client.
Clear cut portraits
The background was removed from this portrait so it could be used in an advertisement the client had booked. Clearcutting removes the background in post production. The image is then saved in such a way that when inserted into other content the rest of the page will show through where the background was. Essentially floating the portrait over the other content.
Below is the original corporate portrait the above image was created from with the background removed.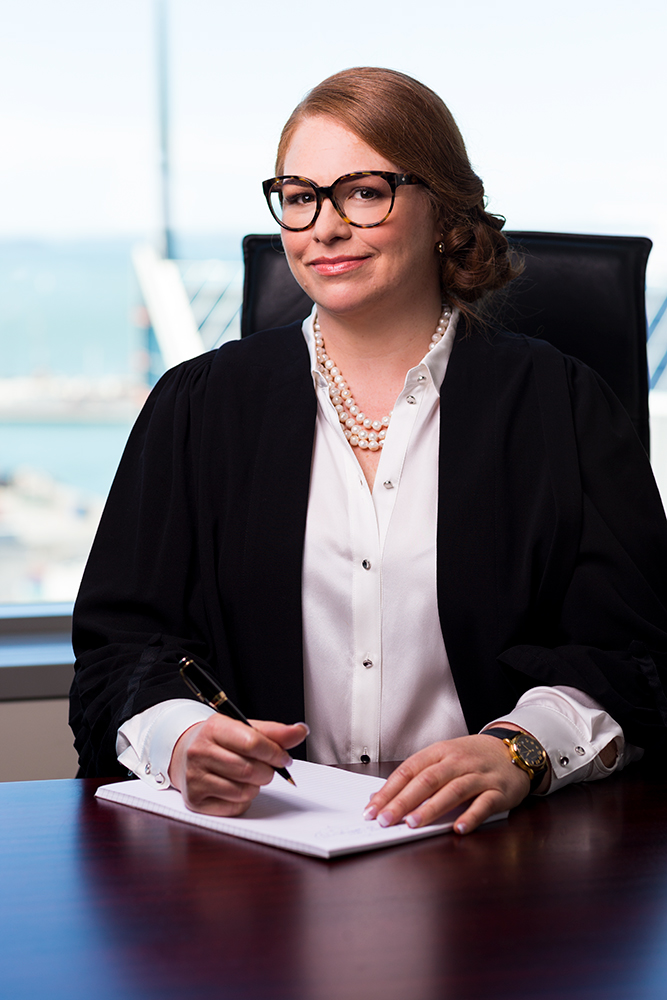 To see other corporate portraits I have completed have a look at my portraiture gallery here.
Also you can read about my corporate portrait services here.
If you have any questions at all or if there is anything I can do to help with your portrait let me know here.