Mitch Larkins location photo portraits
I completed some photo portrait session of Emily Seebohm late last year for Healthy Life group. When Healthy-Life also started sponsoring Mitch Larkins they asked me back to capture some portraits of him.  I photographed a few similar images to match in with Emilys portraits, and also some different styles of portrait for Healthy Life. These where to be used in various marketing areas in the future with Mitch.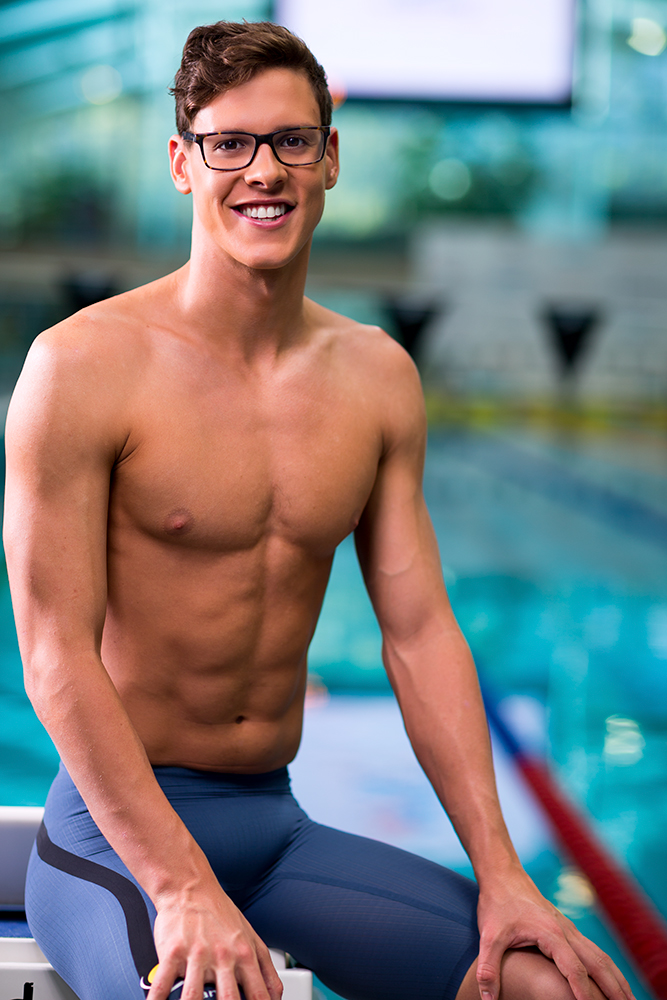 We captured a bunch of portraits with Mitch beside the pool with a nice shallow depth of field (focus) to really sharpen the images attention on Mitch. This also has the benefit of blurring a rather busy background location but still keeping it recognisable that it puts the photo portrait in context.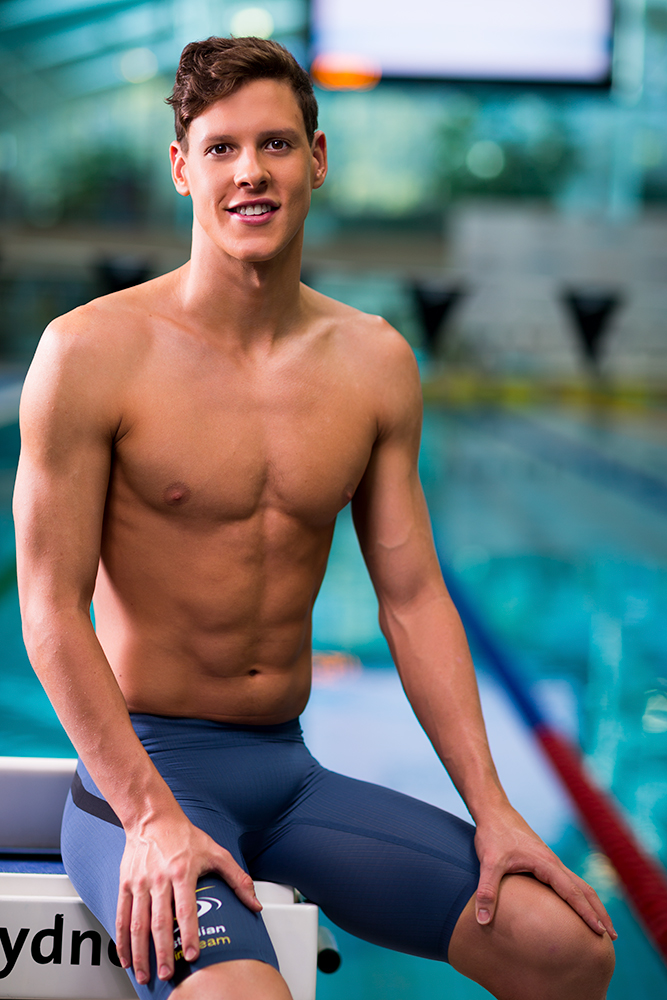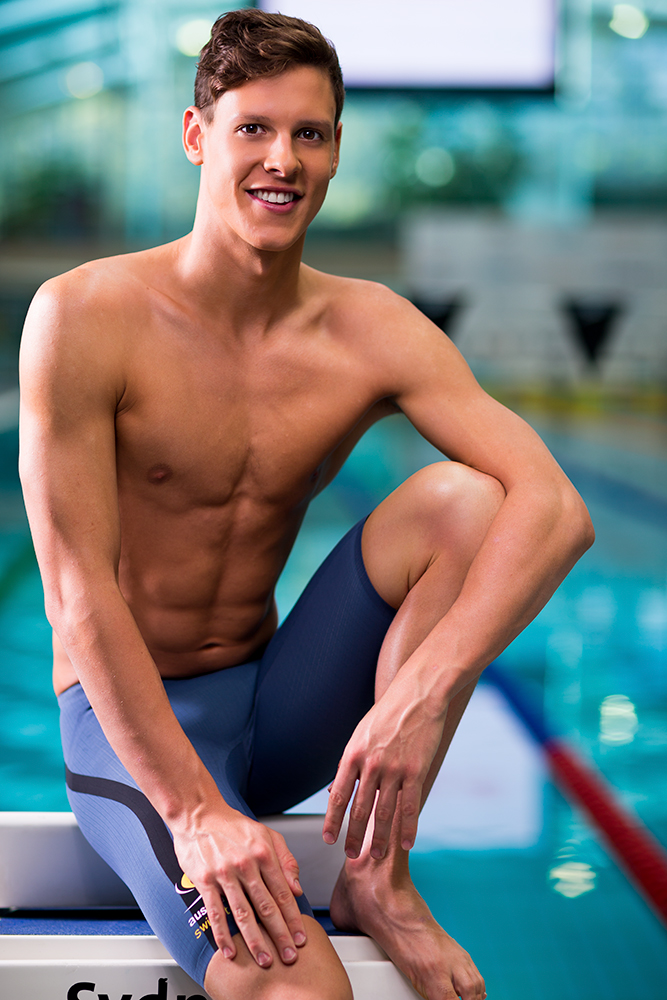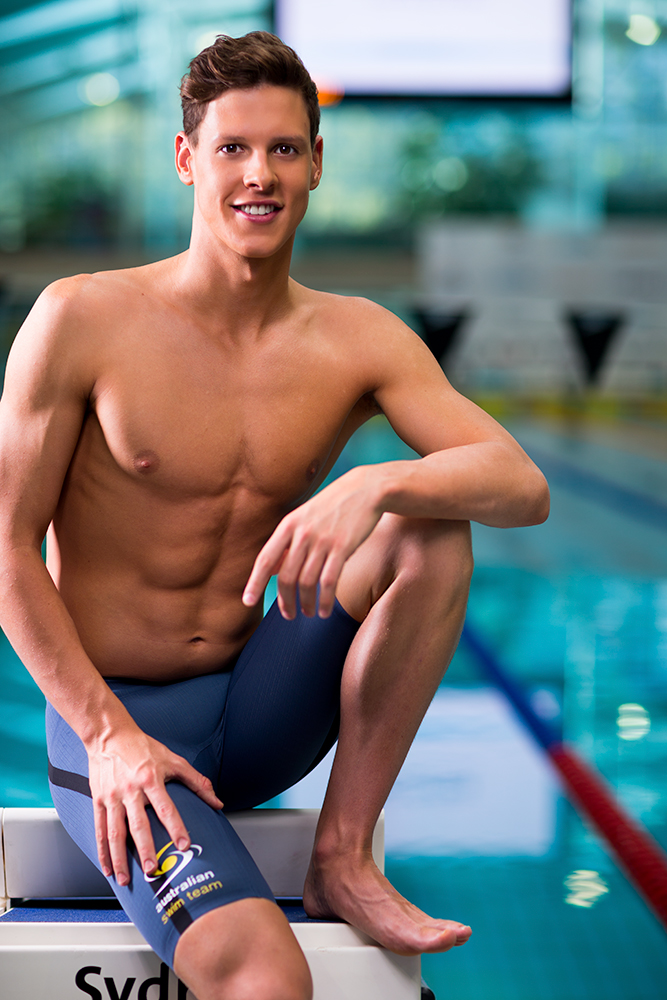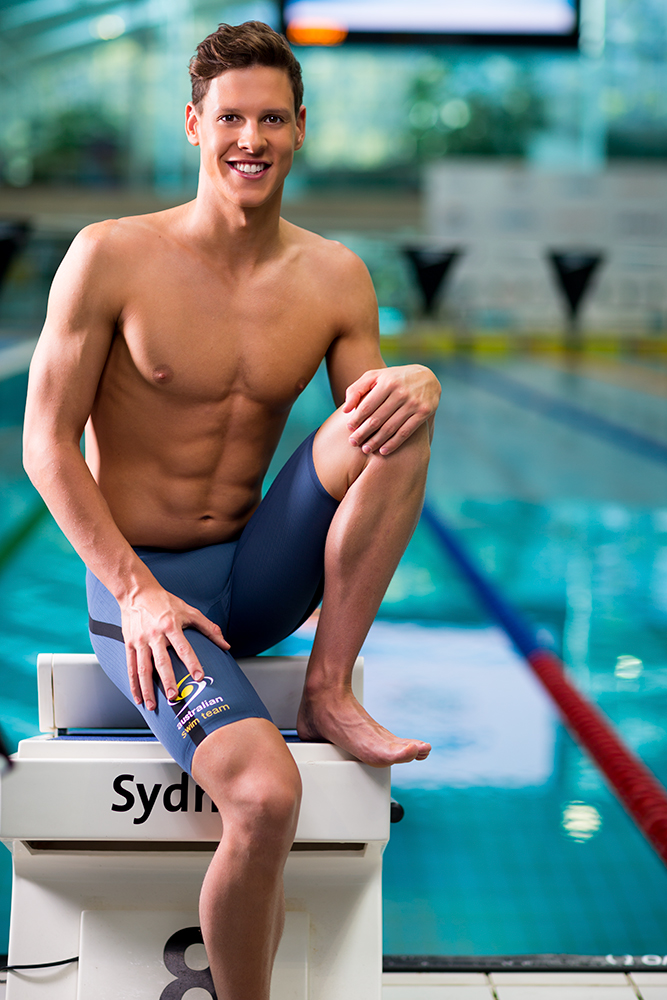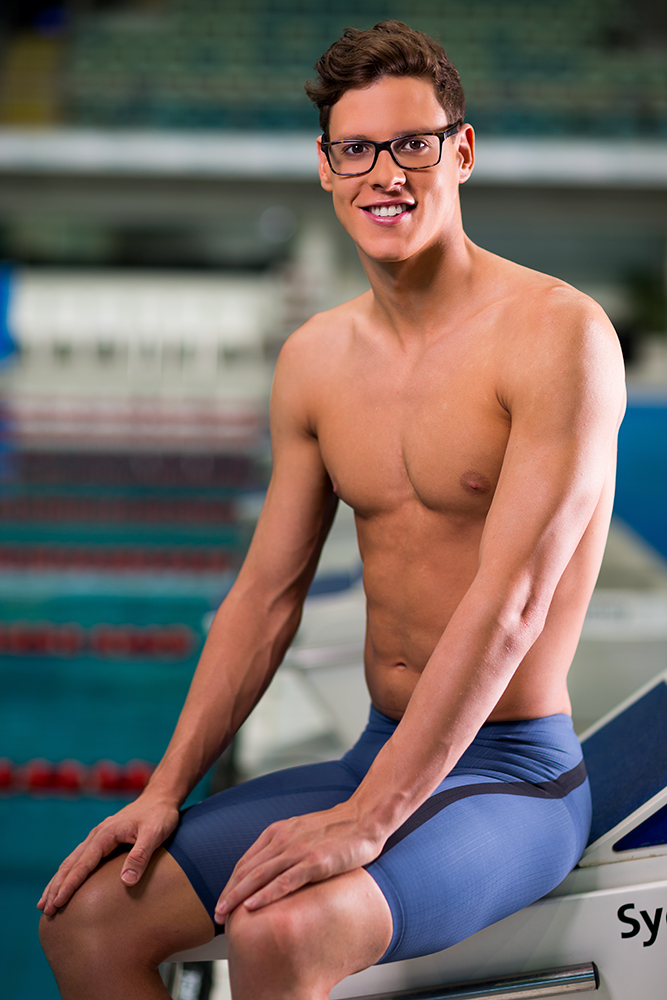 Some alternative photo portraits for Healthy Life to use in other areas
Healthy life also had some future motivational talks planned with Mitch and wanted some clean slightly more business like images to use for this. We used a white space of wall beside the pool area and I lit the wall and Mitch to produce a clean photo portrait without having to take Mitch off to another location for this.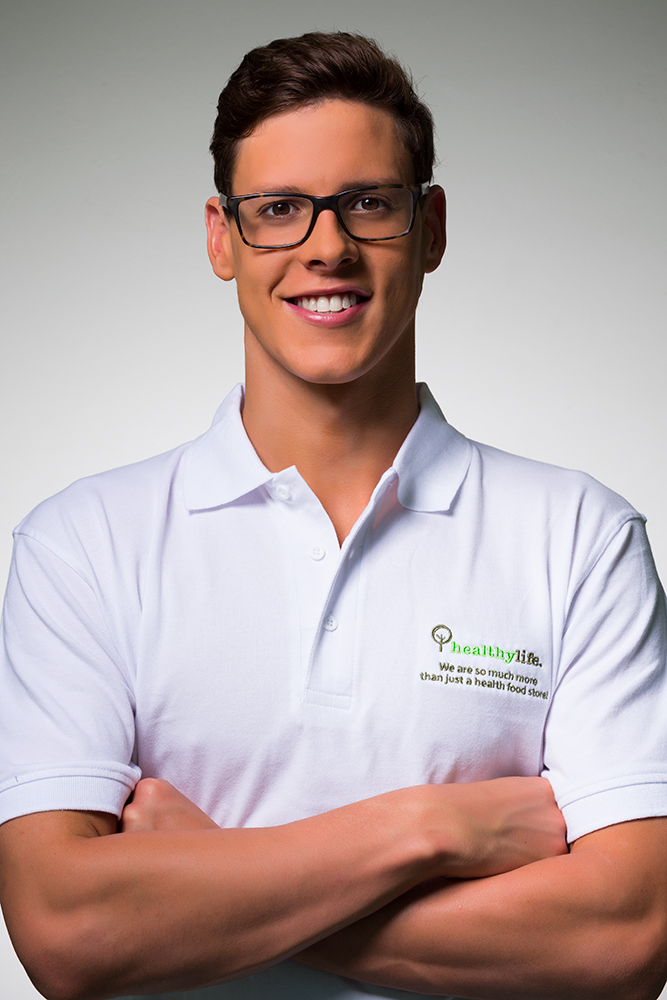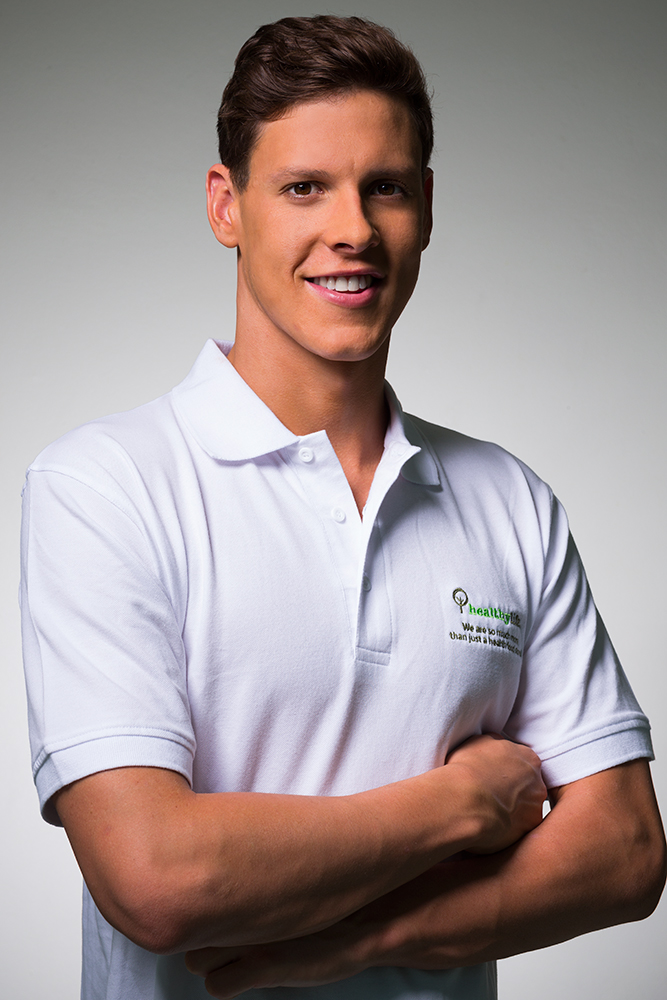 Then a few photo portraits with Mitch in the water. These were probalby some of my favourites from the session due to their simplicity and feel.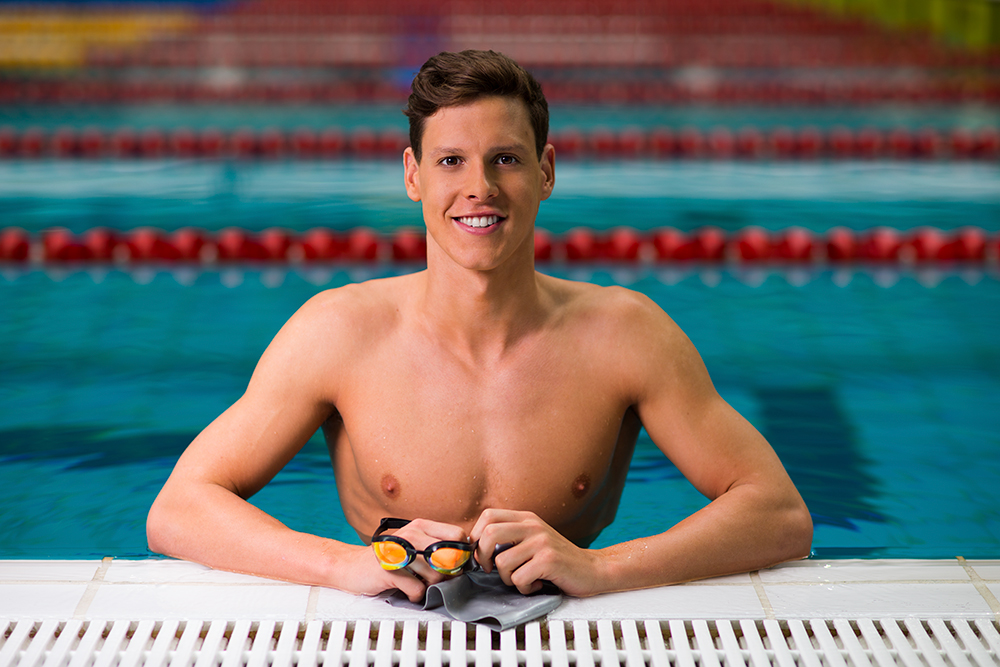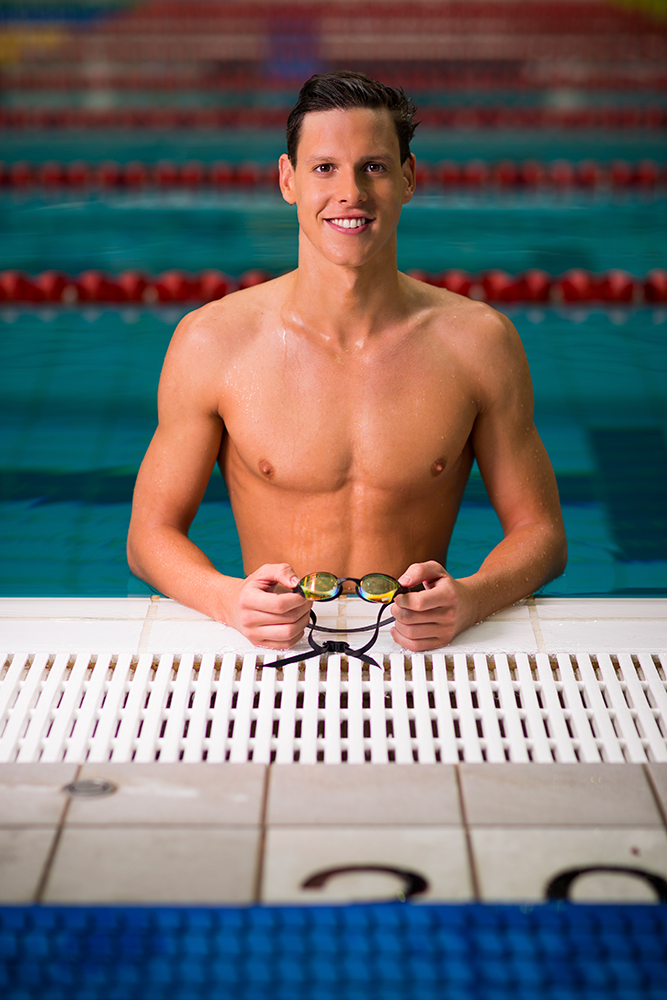 And a few more were taken on the starting blocks once Mitch had been in the water.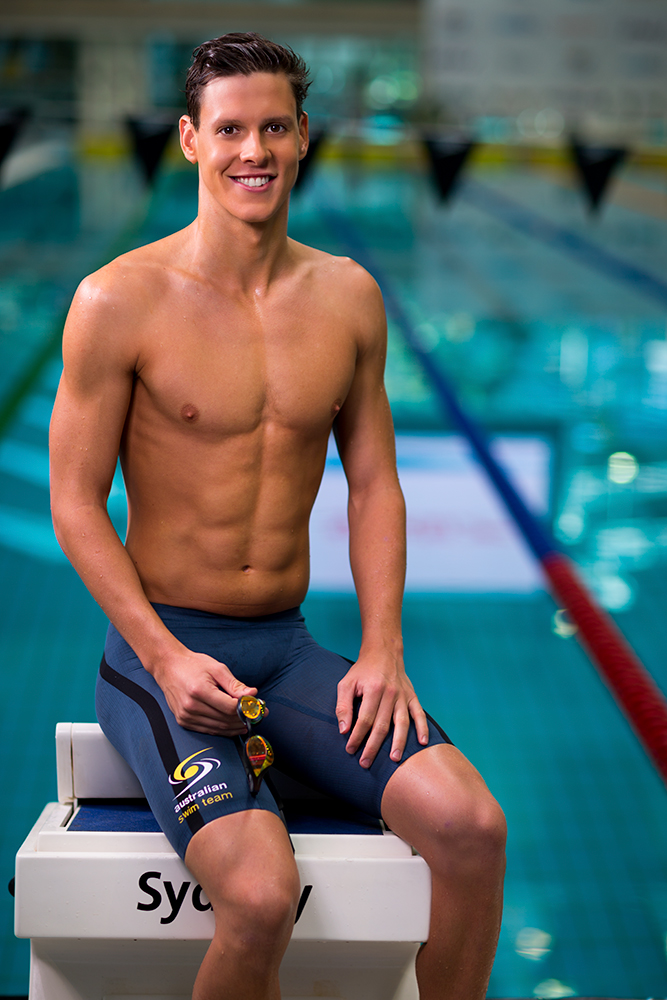 While we were shooting some portraits by the pool side a school training group arrived at the pool. Mitch was really professional and took the time out to chat with the kids. Afterwards he even had a few fun images with them also.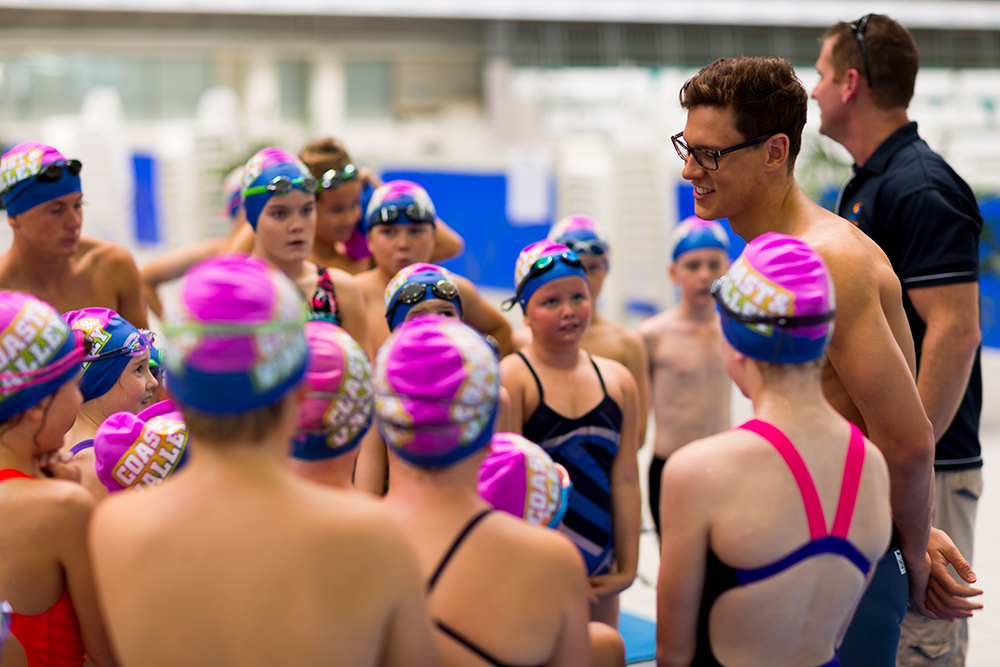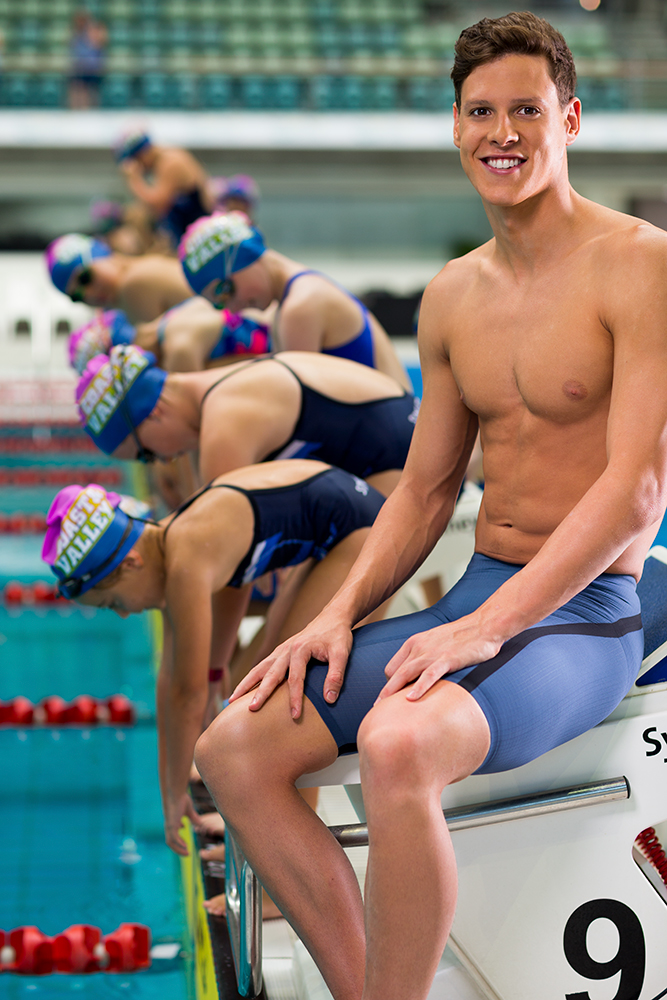 You could see the kids really loved the opportunity and it made their day. Maybe I will be doing a photo portrait of one of thee guys if they continue their swimming.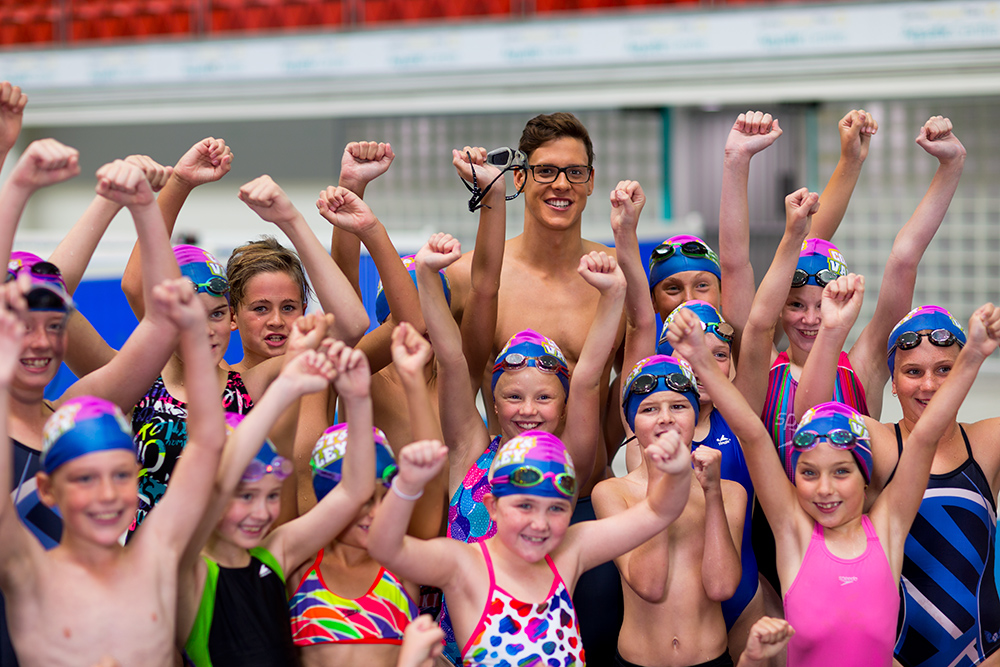 Heres the closest I will probably ever get to racing an Olympic gold medal holder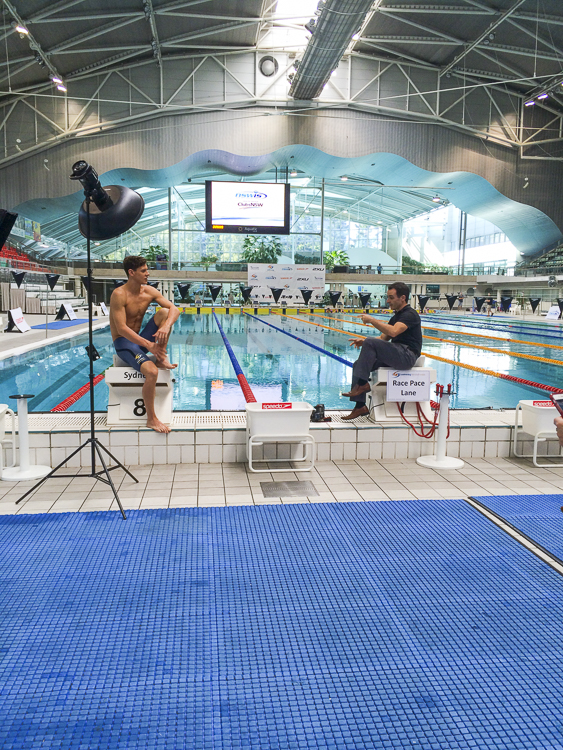 All of these photo portraits were taken with a mixture of available and photographic lighting. The photographic lighting ensures that the light falling on Mitch produces a pleasing portrait. The lights also clean up the colour balance of the light on him to achieve good skin tones.
If you are interested in seeing more photo portrait examples I have completed have a look at these pages. Portraiture image gallery.
Also there is more information about my portrait photography services in the services section here
Also here are some other blog posts about portrait work I have completed
A recent corporate portrait in Auckland CBD
An individual portrait shoot for Michael Franklin Snr